Each year, we watch our gardens slowly grow, filling the soiled borders of each bed. We take note of the first flower, the first nub of fruit on the vine. Then, seemingly within days, we're so overwhelmed with zucchini, tomatoes, summer squash, and cucumbers that we scramble to find recipes, buy enough canning jars, beg friends to take bags of vegetables.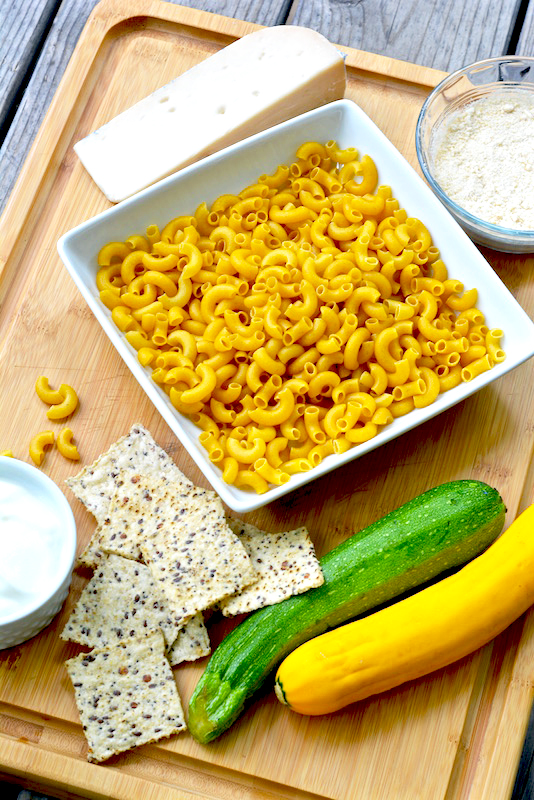 Deep Breath. We're here to help. Tiring of zucchini boats? Can you think of no more combinations to stuff the hollowed out squash that crowds every inch of counterspace? Enter Zucchini Mac and Cheese.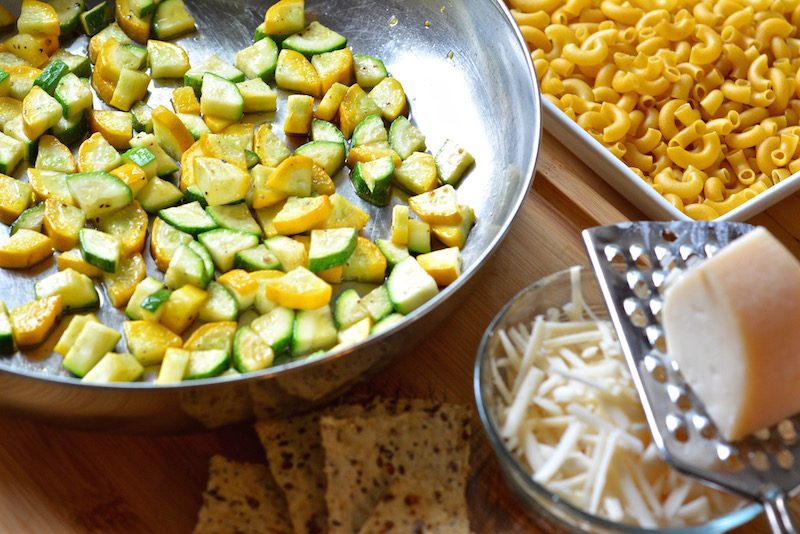 Mmm. Cheese. Plus – those kids of yours that (you) are anxious to get back to school? They're going to love this and not even realize that they're loving their veggies, too. What are you waiting for? Let's amp up this mac 'n' cheese, zucchini style!