Fresh. Roasted. Diced. This way-better-than-basic tomato salsa epitomizes summer eating at its finest and freshest.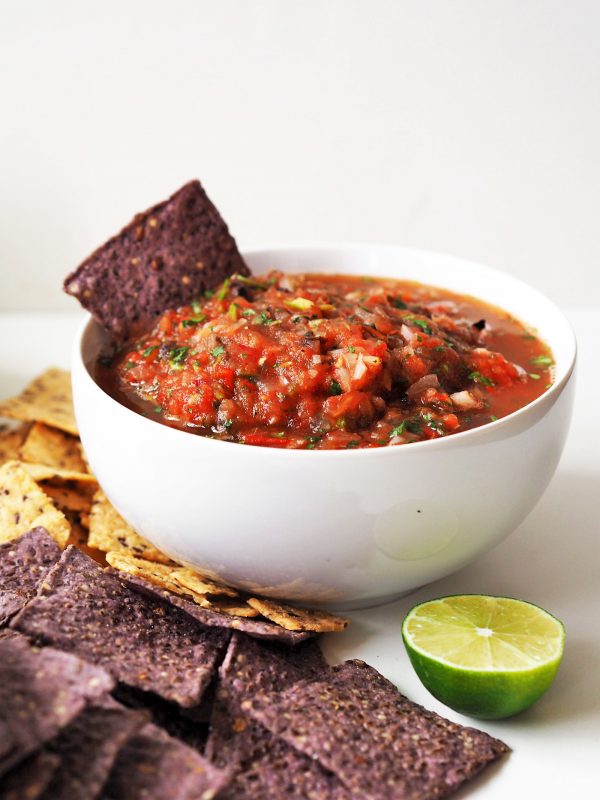 Tomatoes are the best thing in the garden. Their smell radiates and permeates. You pluck a single cherry tomato, or hand-trim a single leaf, and the smell of the greenery travels with you the rest of the day. It is summer in plain site of those juicy, ripe fruits.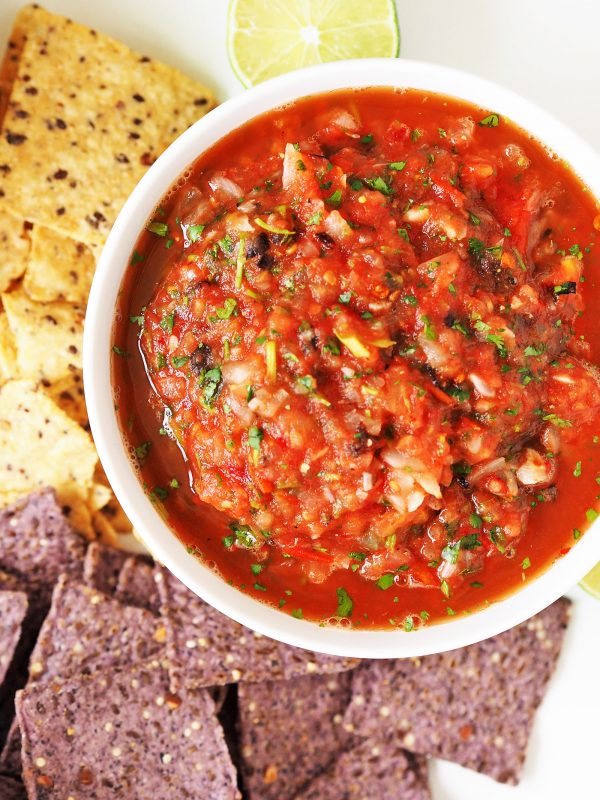 So, what could be way better? Let's start by roasting those tomatoes and adding a few other simple ingredients into your new go-to salsa recipe. Whether you want to kick the heat up a notch with some additional chipotle peppers or keep it nice and mild for the kiddos, this tomato salsa will be the featured dipper by the pool, the porch, or the playground.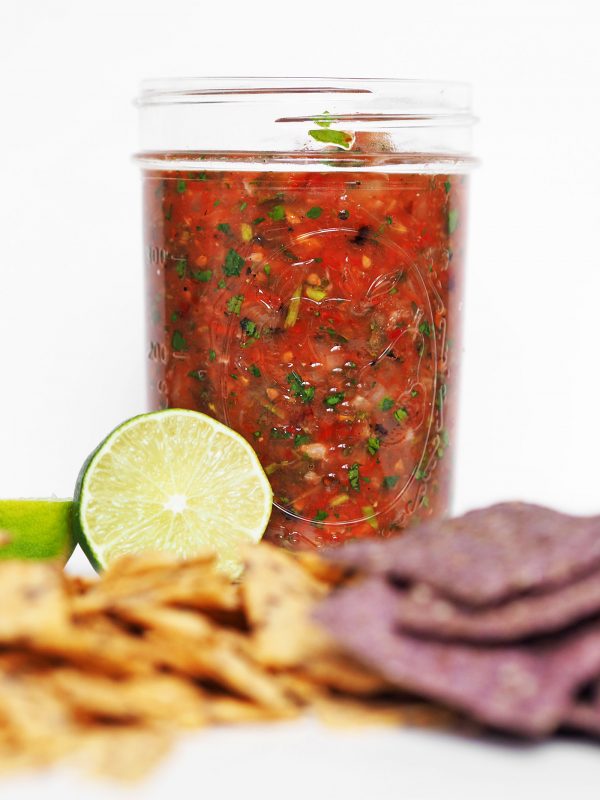 Everyone needs a solid, better-than-basic salsa recipe in their repertoire, and we think we've nailed it with this one. Looking to can up some of that summer goodness for when the sun isn't shining so brightly? You betcha. Double, triple, quadruple this recipe, and you'll be dipping into summer sunshine in the darkest of months.