Love it or hate it, Valentine's Day offers lovers and singles alike the chance to eat some pretty amazing desserts. Lucky for you: we have a way better fruit tart that is going to up the ante for all future Valentine's Day desserts.
There is no better sweetener than fresh, local honey. Oh, and did we mention it's an aphrodisiac? Perfect for Valentine's Day!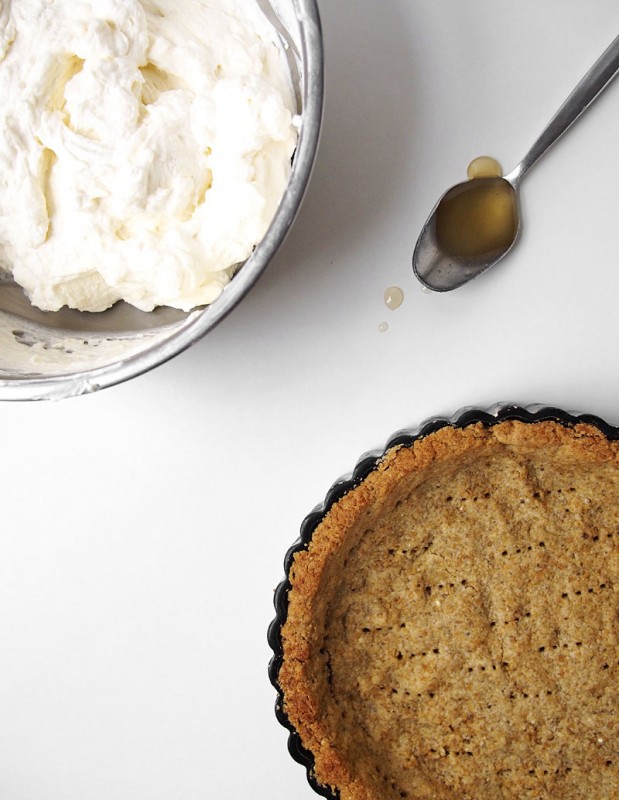 The buzz of a honeybee hive is a magical, enchanting sound. With bee populations in decline across the U.S. and around the world, backyard beekeepers are integral to keeping the populations healthy and afloat. The docile insects will keep your garden full of fruit and your flowers abloom. Each flower the bees touch brings a different flavor or scent to the honey back at the hive. From the prized Tupelo honey in Floria to the dark and flavorful Buckwheat honey here in Minnesota, each lends a perfect touch to this light and fresh fruit tart.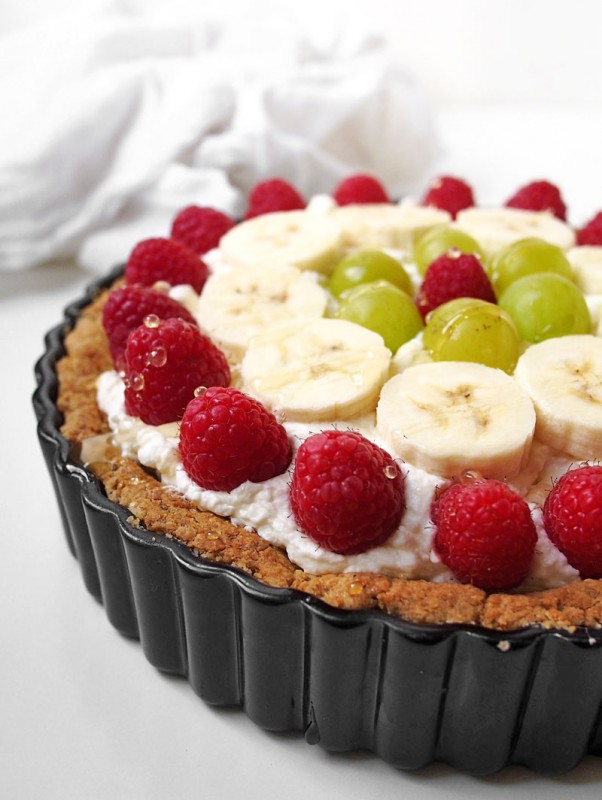 While everyone is inundated with chocolate this holiday, we offer you this delicious alternative. Crumbled Sweet Potato tortilla chips make up the base of the tart, with just enough sweetness and just enough salt for the perfect crust. Want to make this a gluten-free dessert? Easy! Just swap out the flour for your favorite gluten-free flour alternative, and you're all set!
Cream cheese adds a tanginess to the honeyed mousse. Fold it in gently to the whipped cream, creating a fluffy, light, and totally craveable mousse filling. Top with your favorite fruits for a beautiful boost of color, flavor, and antioxidants! Share with your special Valentine… or eat it with your besties. Everyone should enjoy this decadent dessert equally.