Hi, Brunch. It's good to see you again. No, no. Like, really good. You're pretty much the thing we look forward to the most all week. And, your sweet potato pancakes? Oh, #swoon. You've outdone yourself. Really.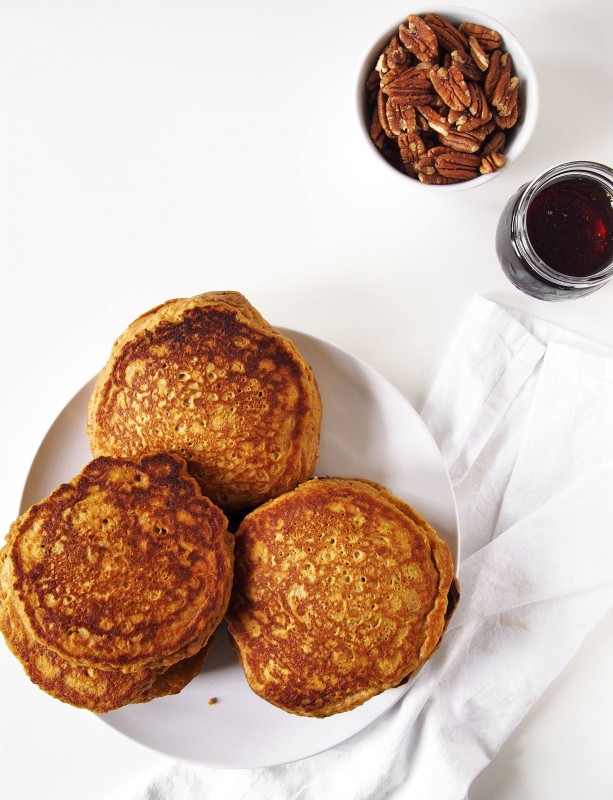 Now we all love a good pancake. But, mix in a hefty scoop of our favorite sprouted Sweet Potato chips? It's pancake perfection. Perfect to adorn your Easter brunch table or just make for one happy Sunday breakfast. Since our chips are naturally gluten free, these are also super simple to make GF for all of your BFFs. All you need to do is simply swap out the AP Flour in the recipe for your favorite gluten-free flour alternative.
It's not just our sweet potato goodness that gets added to this pancake. We add mashed sweet potato, as well, upping the sweetness and awesomeness (and the nutritional content, but, shhh. No need to tell the kiddos!).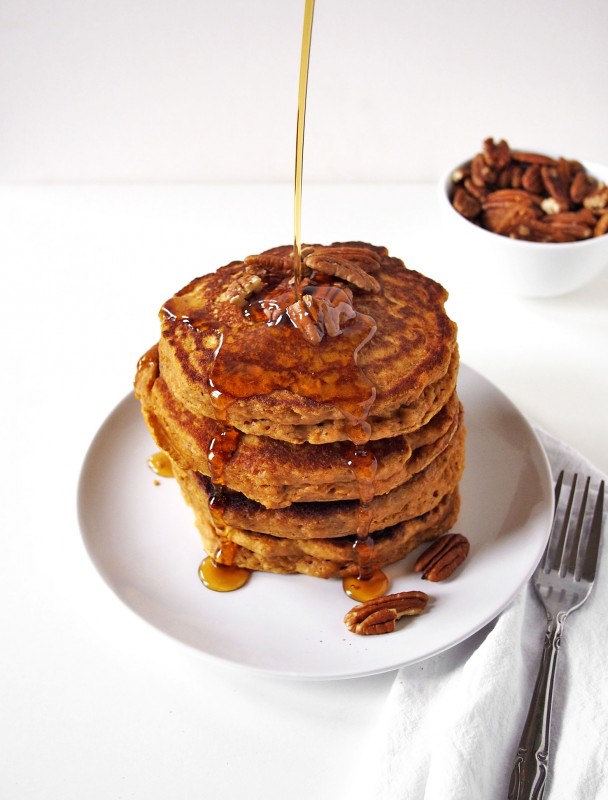 Don't worry–the fun's not over once you make the pancake. A generous topping of roasted pecans and a drizzle of local maple syrup is really what completes this dish. Who needs to go to brunch when you have the best of brunch right in your own kitchen?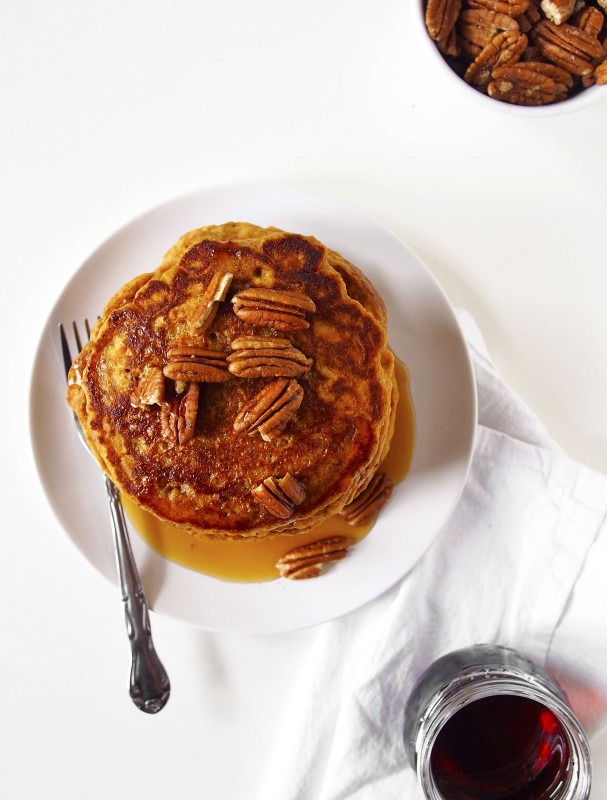 Kids and adults alike will swoon over this new go-to breakfast recipe. Whether it's a holiday or not, our pancake recipe is an easy and fun way to get your kiddos mixing up the batter in the kitchen and trying their hand at the whisk. You can handle plopping the sweet potato batter on the griddle and watching your pancakes puff to pastry perfection.
We've waited all week: reward yourself with brunch deliciousness.