There are nachos and then there are *nachos* — and these definitely fall into the latter category. Whether you're tailgating or catching the game in the comfort of your living room, amp it up with zingy fresh veggies, a multitude of melty cheese, and juicy steak for some fancy flank steak nachos.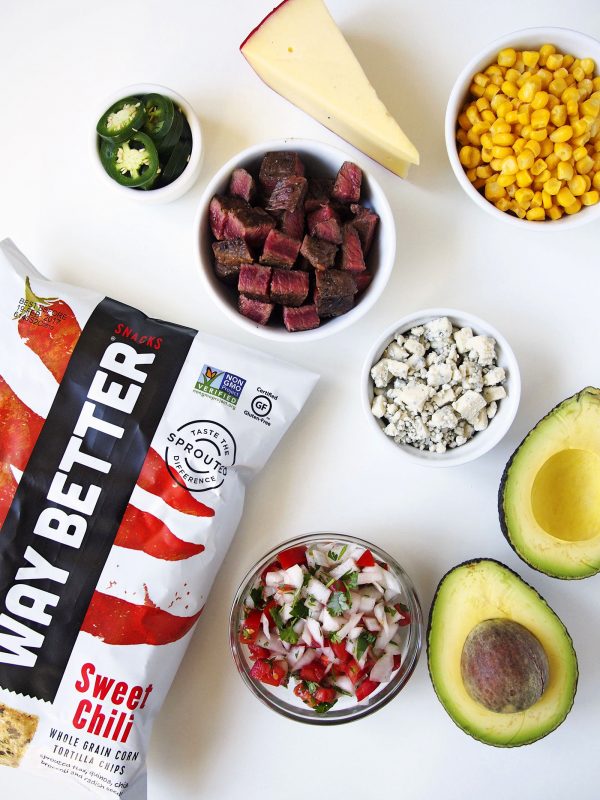 Sweet Chili Chips are the perfect blend of sweet and heat as the crucial crunchy nacho base. Now it's time to pile on the toppings. Balance is key here—aim for an even mixture of fresh pops of corn, spicy jalapeño, cheese shreds, and meaty steak so you can achieve the perfect bite every time.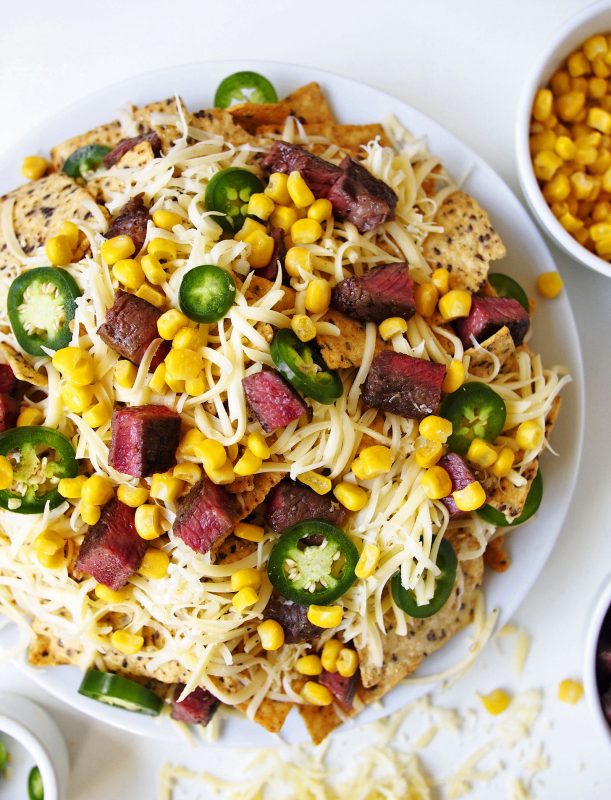 After a quick melt in the oven, add the remaining toppings to finish off your masterpiece and be sure you don't skip the most important step: DEVOUR!  These fancy flank steak nachos are quick, easy, and they're going to change your (and your guests) game day snacking world.