What's better than a bowl of fresh guacamole? Let's say three bowls of guacamole, each paired with their own way better chip companion. It's time to dip right in!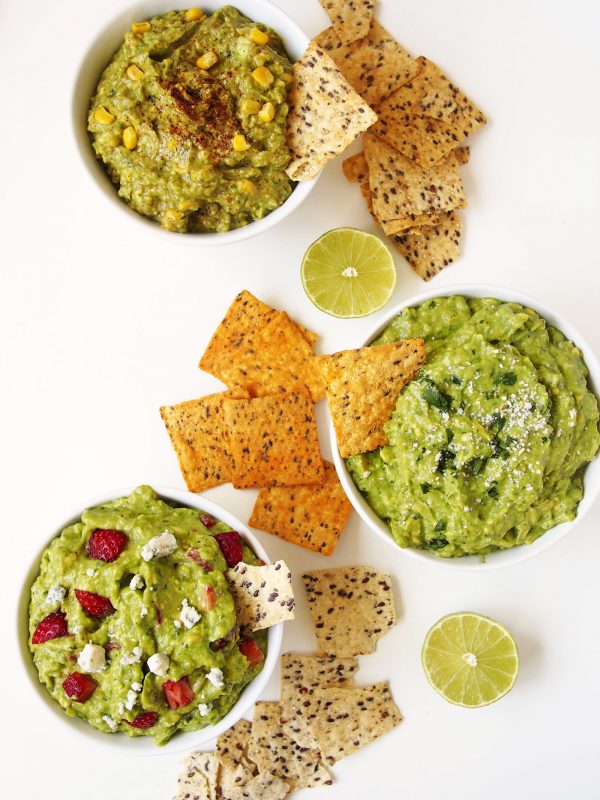 Guacamole is one of the most versatile, timeless, delicious foods for any fiesta. From a spread on your morning egg toast to a party dip to a nacho topper, guacamole can easily be served from breakfast to bar close. Today, we're starting with a basic guacamole to serve all of your needs and then offering two easy riffs on the classic if you feel like mixing it up.
We all remember the great pea guacamole disaster of 2015, but it'll be okay. Sometimes, a little bit of change is good. And if you're change averse. Don't worry. We've got you covered, too. Just don't blame us when your friend raves about spreading Strawberry Blue Cheese guac on their morning bagel and it changing their life forever. We warned you.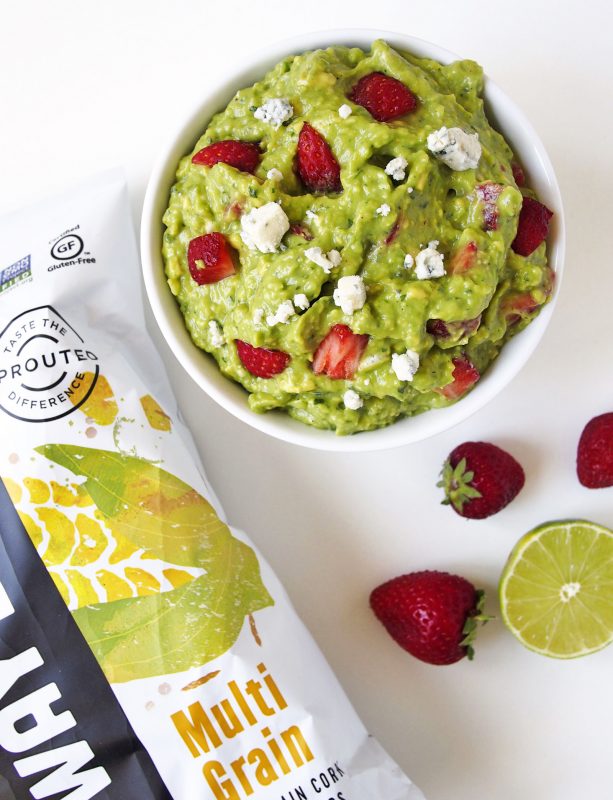 Avocadoes are the perfect base of culinary creativity, and we know these three way better pairings have you excited to branch out to new avocado adventures. Strawberry Blue Cheese Guacamole is like the seasonal strawberry salad you look forward to every spring in guacamole form. Paired simply with our better-than-basic Multi-Grain chip, you can pull this one out at any brunch for a pleasing pre-meal snack.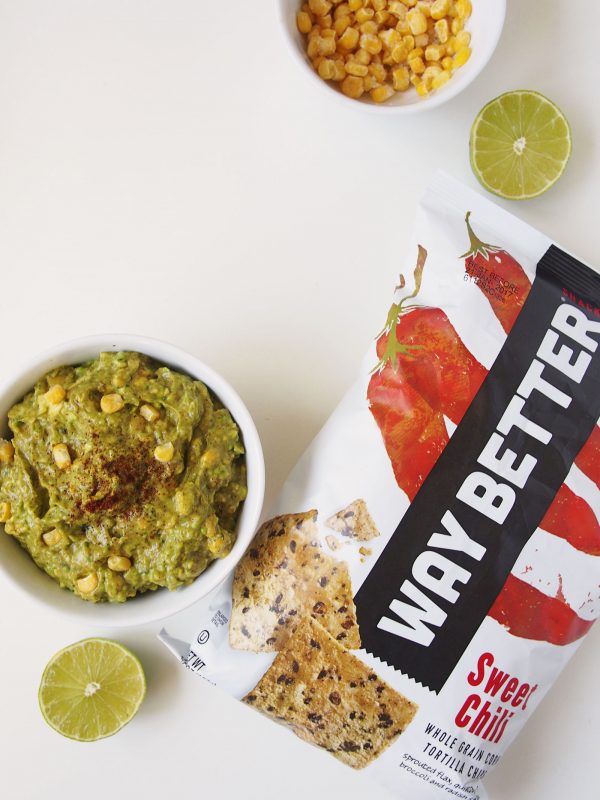 We swap to the more savory side with our Spicy Corn Guacamole. Smoky chili powder and the sweet crunch of sweet corn pairs perfectly with our Sweet Chili chips. Made with love and just enough spice, they are a poolside snack for any summer day.
And, don't forget our classic guacamole. The spice of fresh jalapeño, the tang of tart lime juice, and the zip of garlic and onion is your go-to recipe for any avocado loving occassion–which is, of course, any time.