Oh, veggies. Let us count the ways we love thee. This whole wheat baked pasta combines all of the deliciousness of broccoli, vibrant red peppers, and perfectly acidic crushed tomatoes for a winner of a weeknight meal. The crunchy deliciousness on top? Super bonus.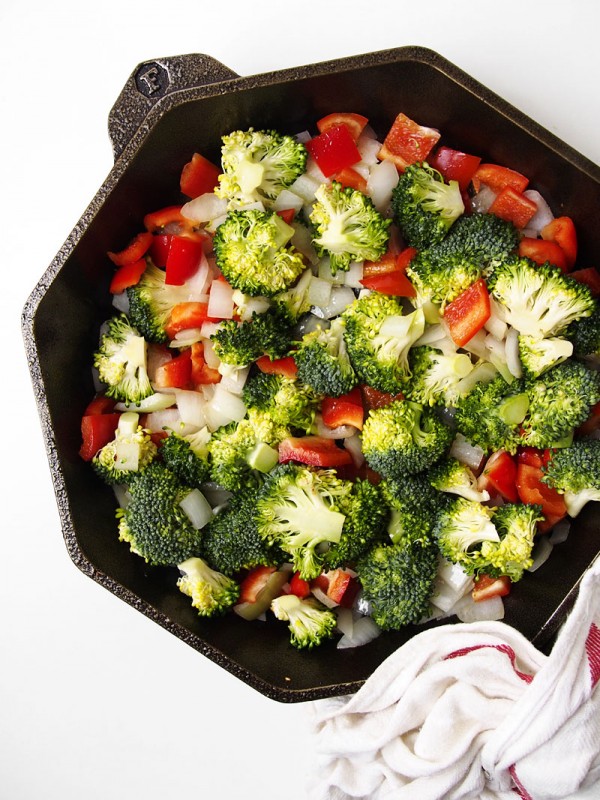 Living in Minnesota, we often struggle to find great fresh produce in the depths of winter. Our growing seasons are short, so we have to pack in and preserve as much of our harvest as we can during the peaks of summer and fall. The best news about this pasta? You can easily swap out frozen or preserved veggies. Eating local can be tough this time of year, but it's not impossible. A pickled pepper like sweet piquante can take the place of a fresh red bell when peppers aren't at their peak. Did you have a stellar bounty of broccoli this fall? Add two frozen cups of it from your early winter stash (or from the freezer section of your favorite neighborhood grocer).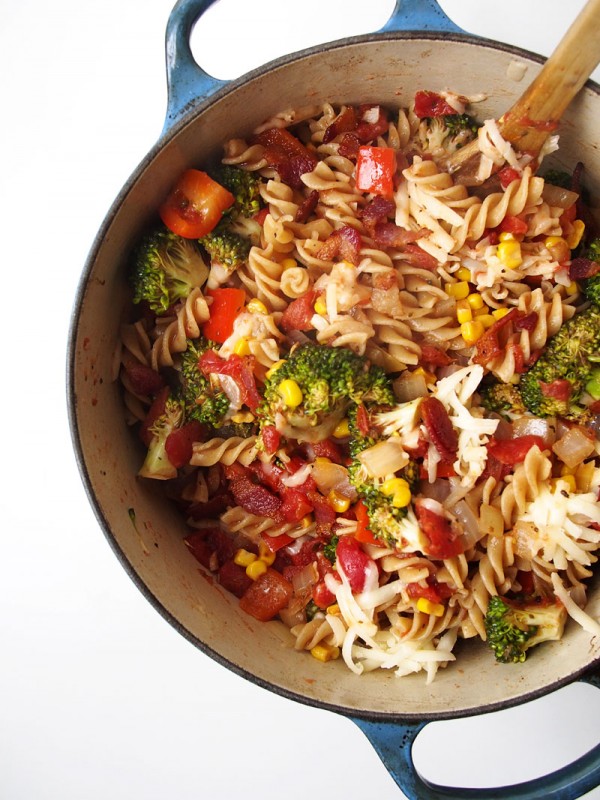 The other veggies are easy! Did you can up some summer tomatoes? Oh, the smell of that freshly opened jar is a taste of summer in my kitchen. Onions and garlic are great storage vegetables. And, don't fret over sprouting garlic: you'll be just fine using those greening cloves (it's actually higher in antioxidants… whaaaa?! Sprouting #forthewin). Also, future tip for this summer: during the height of sweet corn season, buy an extra dozen cobs to save for soups and pastas all winter long. It takes you barely any time and doesn't even compare to the store-bought frozen corn.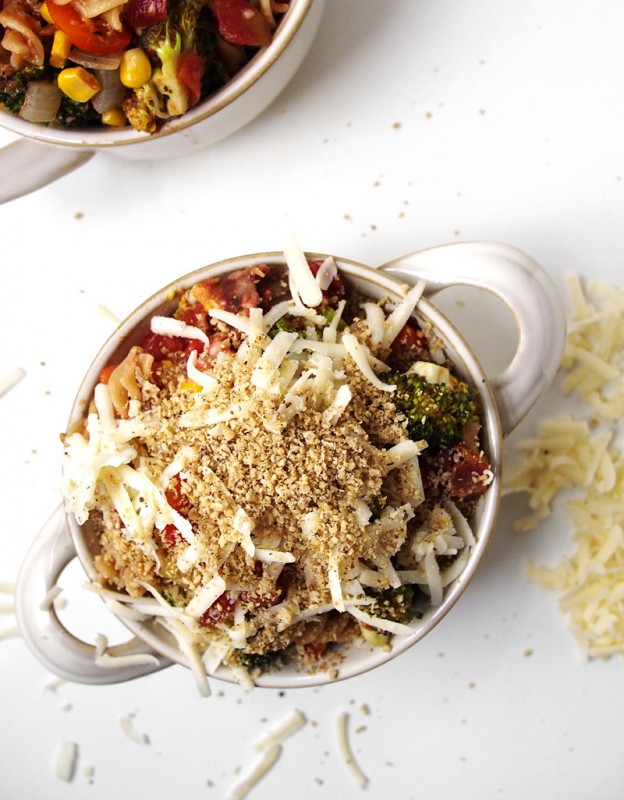 Whether you're having a wintery date night in or a family feast on a schoolnight, this delicious meal will impress adults and kids alike. Want to make it vegetarian? Super easy: just swap out the bacon and add a little olive oil and/or butter to your pan.