We know who's heading to the superbowl. The winter chill is in full-effect. But, days are getting longer! Spring is on the horizon! And, there are plenty of nachos to eat.
From classic favorites to fusion twists, we have a roundup of the Top 5 (Way Better) Nachos that will make fans from coast-to-coast happy while they dance along to the halftime show.
1. Get your fancy on with our Flank Steak Nachos. It's upping your nacho game to the next level. Maybe the trophy will be yours when the game is over?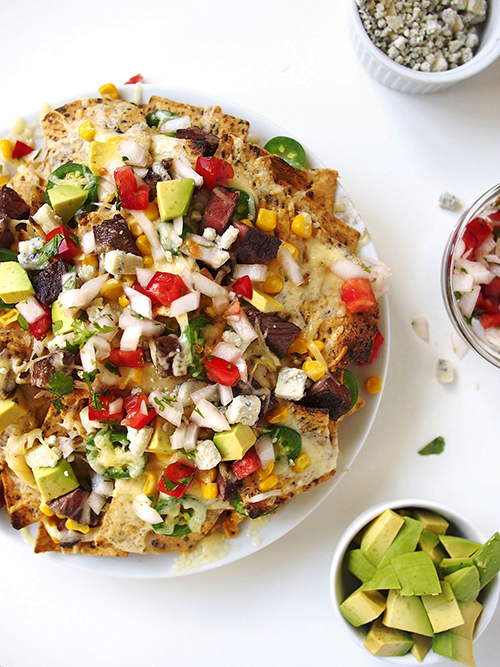 2. It is the New Year afterall. Healthy up your nachos plate with a whole bunch of greens. Crystalin Marie shows you how with her delicious and beautiful Nacho Bar.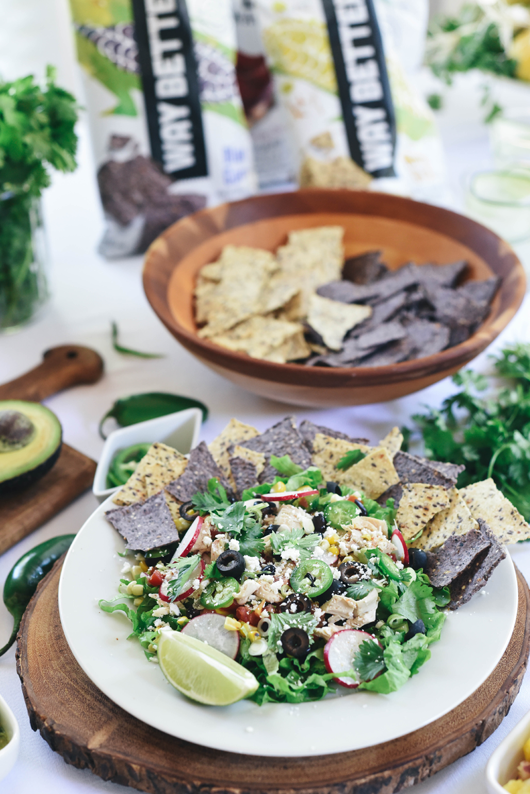 3. What happens when you take your fave sandwich and turn it into a plate of nachos? Banh Mi Nachos, ftw.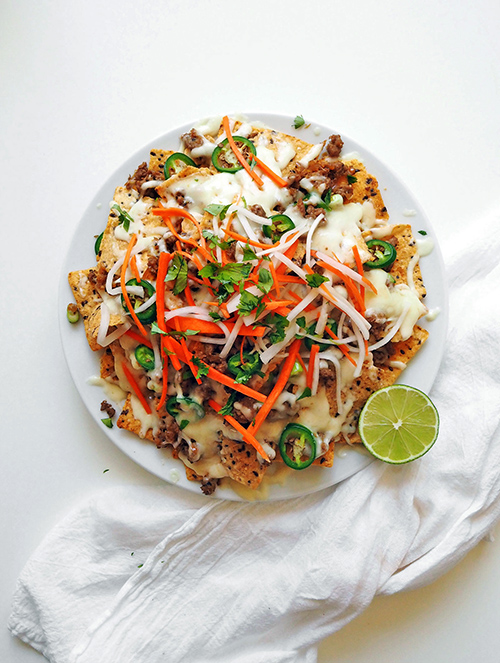 4. There is nothing better than sticking a pork shoulder in the slower cooker in the morning, smelling the deliciousness all day, and then noshing down in the evening. These Chili Lime Pork Nachos are the perfect end to the day.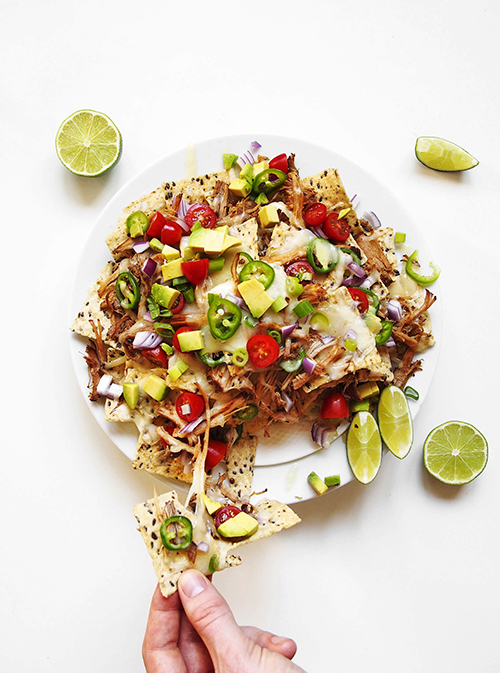 5. You can put kimchee on almost anything and it becomes more delicious. Plus all the awesome probiotic goodness in it? Talk about way better, these Kimchee Nachos with our Sriracha chips from Coco Kelley are everything, If you put an egg on it, we wouldn't judge.