Hot summer days call for the perfect blend of salty and sweet to beat the heat. This Roasted Red Pepper Hummus is a year-round staple that is an even better poolside dipper with our Sweet Potato chips.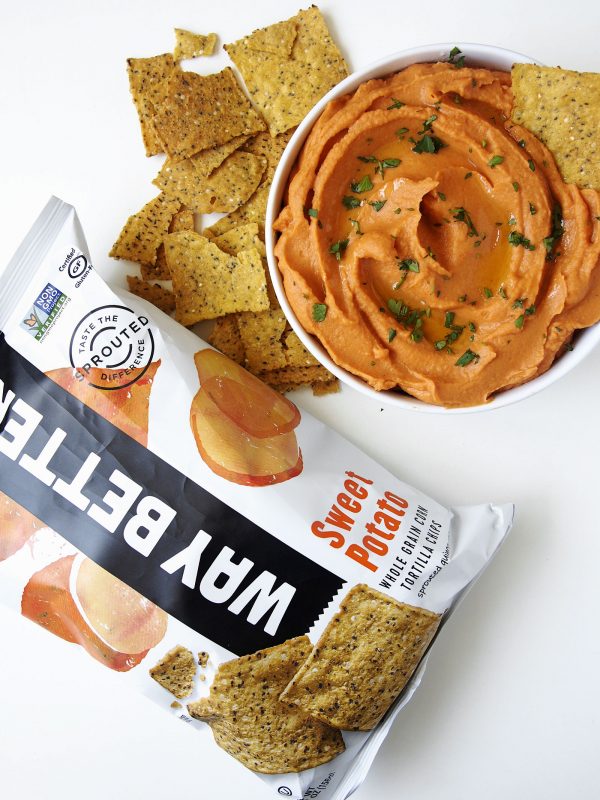 Not only is this simple hummus recipe super delicious, the vibrant orange hues that the roasted red pepper brings to the dip is droolworthy! Paired with the sweet, salty, and crunchy Sweet Potato chip, we've got a winner for all of your summer parties.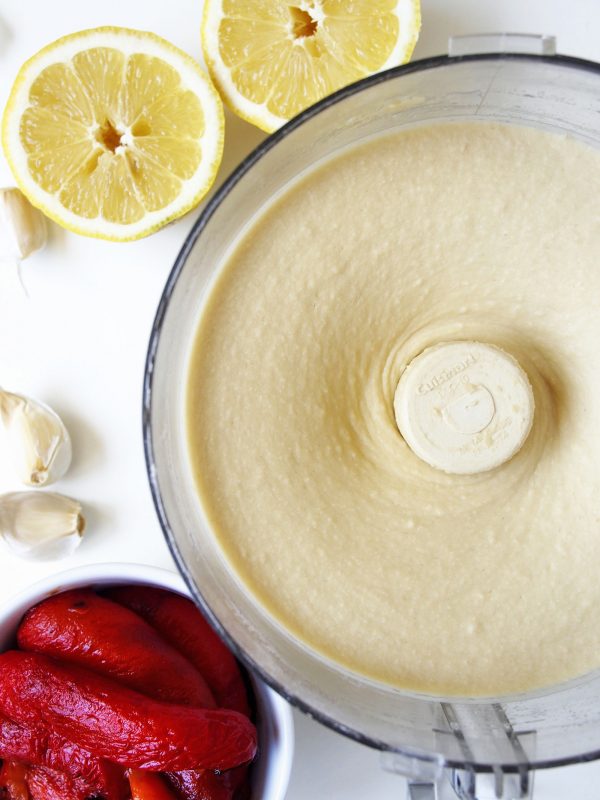 If possible, try your best to use dried chickpeas that have soaked overnight. While canned chickpeas work in a pinch, the nuttiness and texture of the extra step that dried chickpeas require is totally worth it. Totally forgot to give them a soak last night? You can cheat and cook them on the stove dried for about 2 hours and get the same result.