Oh, spring. Your temperamental weather is the best and worst time of the year. Luckily, we have delicious soups like this veggie chowder to get us through your ups and downs of high temps and snowstorms.
Our vegetable chowder mixes frozen and fresh for a super simple and pleasing weeknight meal. When you look out the window, and it's sleeting a day after it was 70, this soup is the perfect emotional band-aid.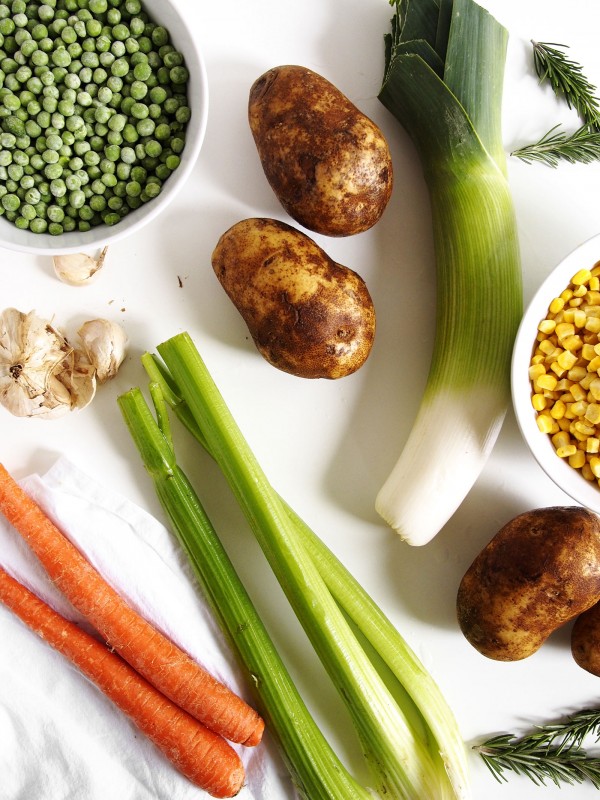 Creamy without the cream, this spring soup is light and hearty at the same time. A blend of peas, carrots, potatoes, and leeks creates a menagerie of color and flavor for a chilly day.
The touch of rosemary and sea salt from our Way Better Snacks Rosemarry Me and Olive Oil Crackers are the perfect accompaniment. Made from sprouted barley and sprouted flax seeds, our crackers not only offer a satisfying crunch and crumble for your soup, but a boost of nutrients, too!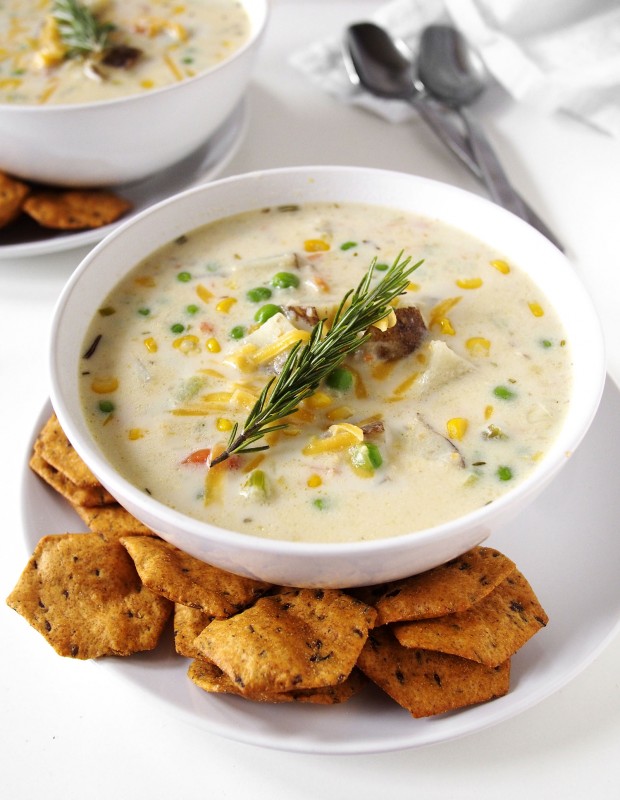 Whether you're serving this up for an easy family dinner night around the dining table or a quick dinner for two at the kitchen island, keep the quantities the same. This soup makes for delicious leftovers, letting all of the flavors meld together overnight. Not ready to dig into two nights in a row? You can also freeze it in ball jars for an easy
It's time to clink our spoons and dig into the new season. Whether the breeze is southerly or chilled from the snow, this soup is sure to offer a bowl of comfort no one can resist.