You guys: Christmas is this week. WHAT? But, don't stress. We are bringing you one of the easiest and one the most delicious dips of the season just in time. This cranberry and cheddar dip will hardly lengthen your shopping list and will add just five minutes in the kitchen. No reindeer games.
Izzy from She Likes Food added this to our Dips and Delights holiday repertoire and we're still thanking her. The rich and gooey sharpness of cheddar cheese is balanced with sweet and tart cranberry sauce that will have you scraping the bottom of this skillet before it even hits the holiday table. Good news: you can easily double this recipe if you have a bigger skillet.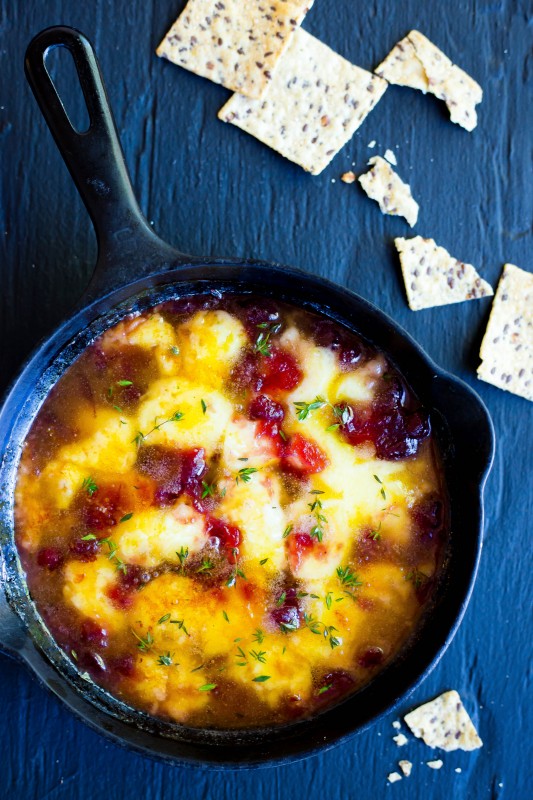 This is one of those appetizers that just screams deliciousness in a really humble way. "Oh, y'know. I just dumped cranberry sauce and cheddar cheese in a skillet and heated it up. Oh. It's the most delicious thing you've had all week? Stop. It's so easy!" By using the tortilla chips that are made with just enough love and spice, sweet chili adds a kick to the cranberries for pairing perfection.
But, don't take our word for it: buy three things, take five minutes to whip it up, and stick it in the oven this week. It's your new go-to crowd pleaser.