There's no "tater" in these tots. But, you sure won't miss it! Riced cauliflower is coated in Way Better Snacks for a kick of spice and fun for the whole family this holiday season.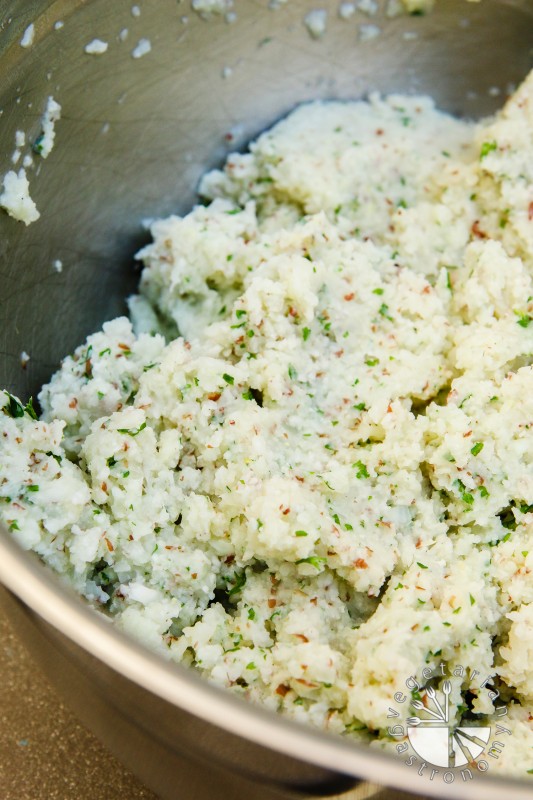 Anjali from Vegetarian Gastronomy has a new take on our latest fave veggie. Baked to perfection, these crispy cauliflower bites are made way better with a cucumber ranch dressing that I will soon be dipping everything in. I was the kid who dipped everything in ranch dressing: pizza, chicken nuggets, celery sticks. Why lose that childhood whimsy as we look for ways to eat better and healthier as adults? One of the best things about the philosophy here at Way Better Snacks is that we want you to eat deliciously. Indulge. Enjoy. Our chips, sourced from the highest quality ingredients are sprouted to release all of the goodness in the quinoa, flax, and chia so that you can snack like you're a kid again. Go ahead – dip them in ranch. We won't judge you.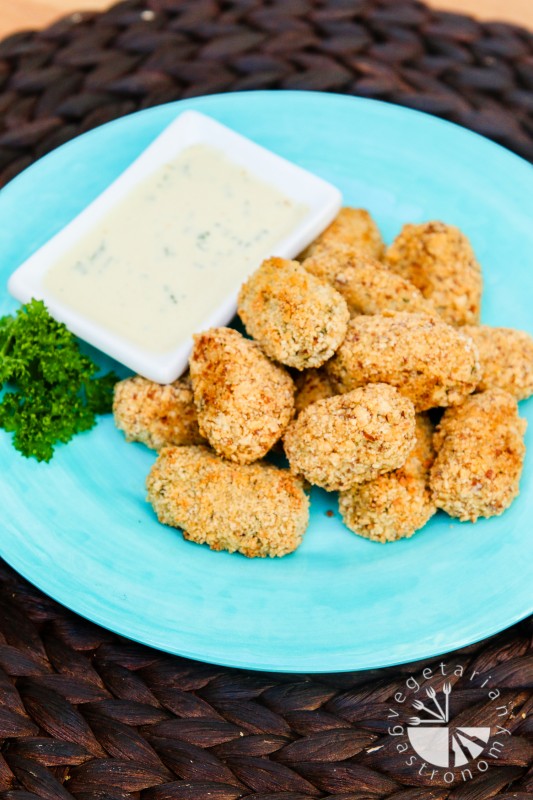 We love that Anjali chose our Simply Spicy Sriracha Way Better Snacks to coat the tots. With just enough kick, the garlicky goodness of these sprouted tortilla chips are the perfect pairing with a cool (vegan) ranch dipping sauce. Whip up a batch of these cute "tater" tots, and have the whole family dipping. Happy holidays and good cheer to all.
You can find the recipe for these delicious delights at Vegetarian Gastronomy.