Ah, spring – it may sprinkle, but the grass gets greener, the sun shines longer, the flowers are blooming and a fresh, new crop of deliciousness appears on our tables.
From artichokes and asparagus to peas and rhubarb, there seems to be no end to the abundance of in-season goodness.
How can we possibly make spring eats way better?!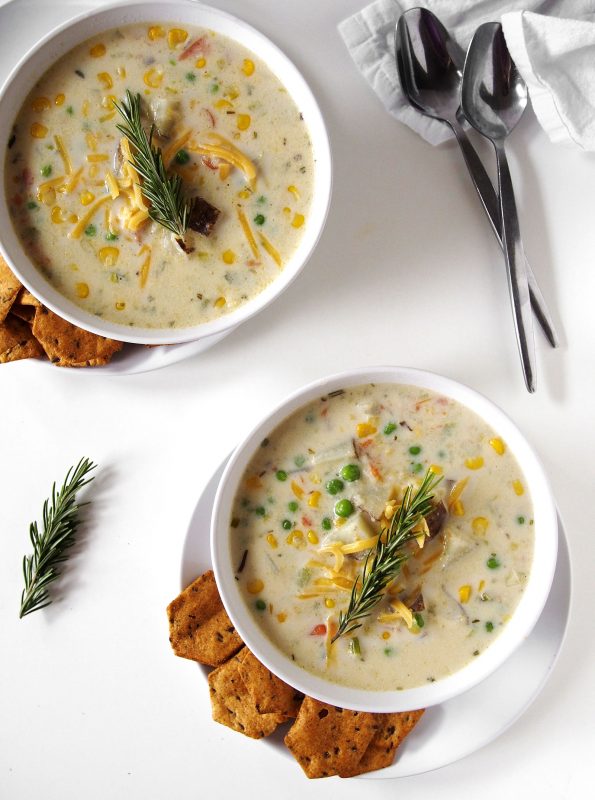 In a Bowl
Spring days can be sunny and warm while spring evenings can be chilly. Thank goodness for this cheesy, hearty Veggie Chowder.  Add your favorite Way Better sprouted chips or crackers for dipping delight.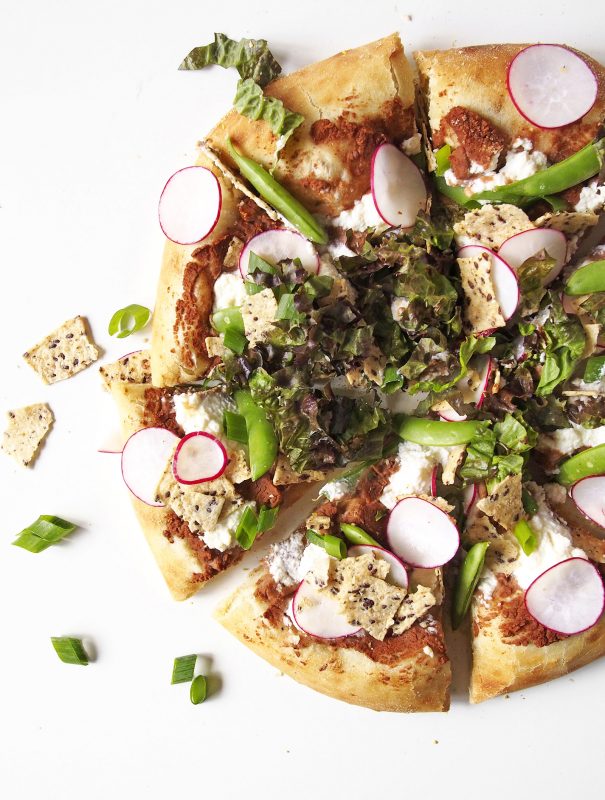 On a Pizza
Way Better chips on a pizza?! Yes. Trust us on this one – earthy refried beans, creamy ricotta and crispy spring veggies perfectly embrace the Way Better crunch. Spring Veggie Pizza is a match made in pizza heaven.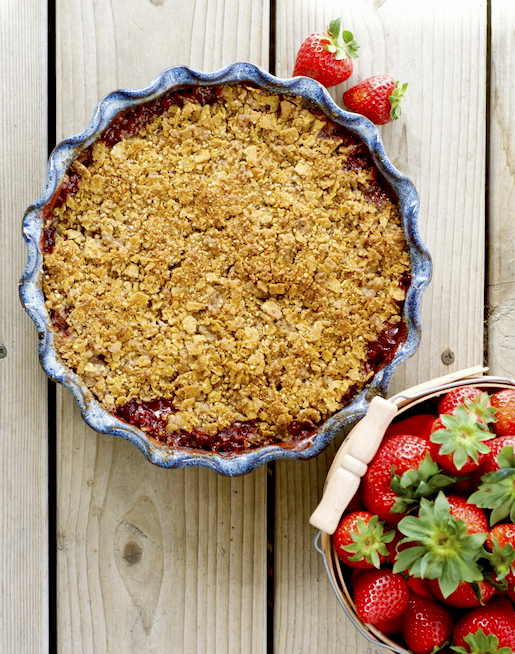 Add Some Sweet
April showers bring May flowers, but they also bring tart rhubarb and bright, bursting strawberries. And with a combo like that, you know you've got one sweet opportunity for a delectable dessert like this Strawberry Rhubarb Crisp with a Way Better Sweet Potato crust.
We could write volumes on how much we love spring, but right now we're pretty consumed listening to the birds chirping, watching the tulips bloom and eating all the way better bounty the season has to offer.