National Nacho Day is destined to be way better. Our Way Better Snacks sprouted tortilla chips are the ideal foundation for all of the toppings you love. The best part about nachos is that they unlock creativity in the kitchen and can easily empty out the produce drawer in your fridge. There are few ingredients you can't put on nachos. I mean, we would fully support dessert nachos with our newest seasonals. No one ever said you can't put ice cream on nachos.
Thai Touchdown Nachos These football faves will make your party way better, even if the home team is down three possessions. Notched up with a spicy kick, you'll start rooting for the punter with zeal.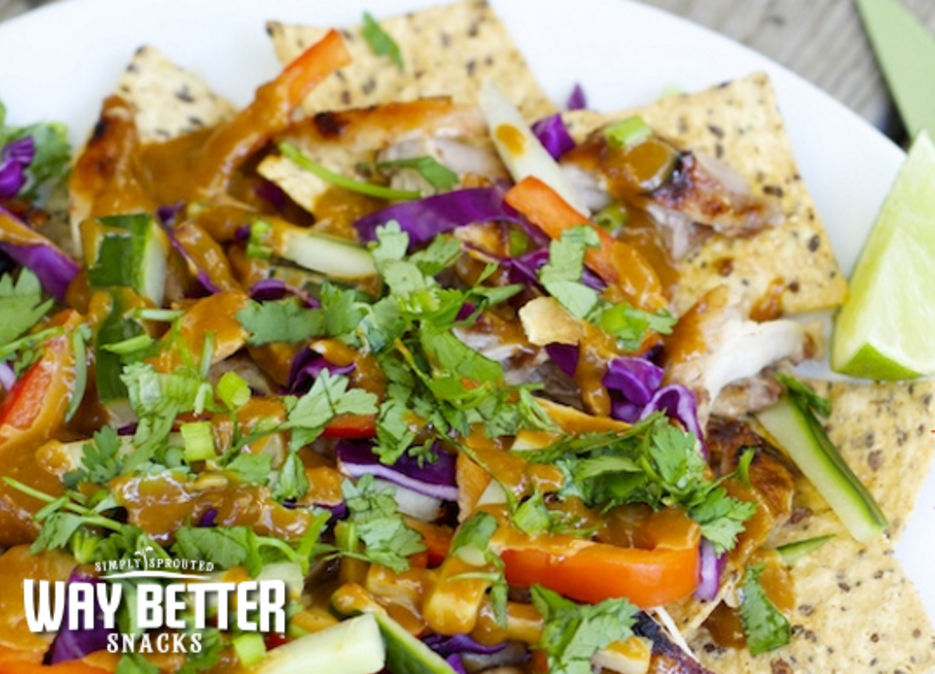 Sweet Potato Nachos Are you ready to double down on tubers? We're not scared to top our Sweeet Potato chips with more sweet potato goodness. A hearty bean addition amps up the awesome.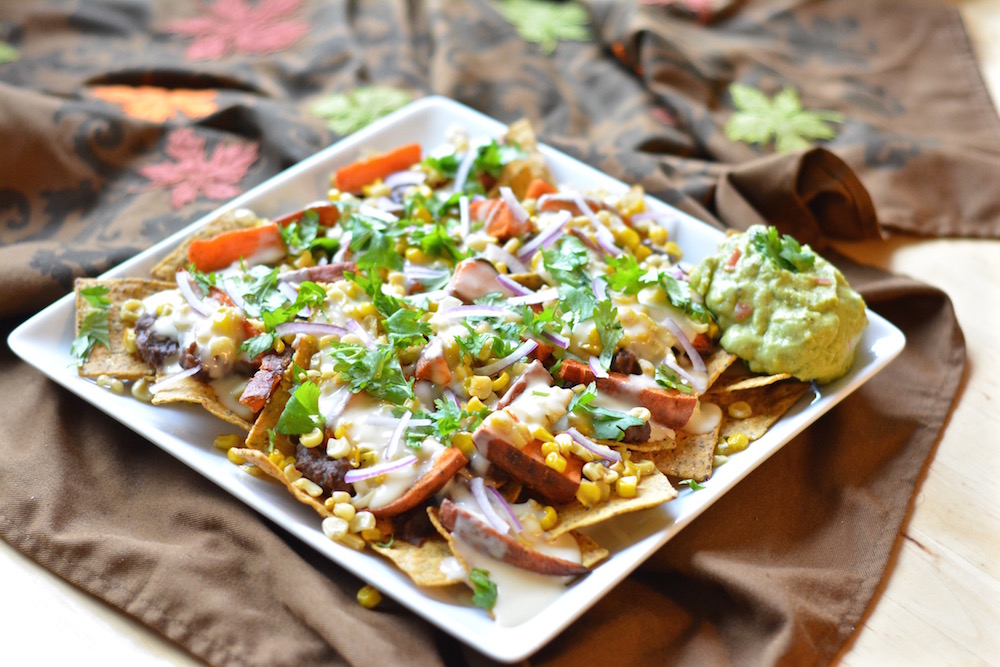 Oakland Nachos Or you could take a queue from Scream Queens and just drizzle your nachos with chocolate syrup. No, seriously. It's actually delicious.