Rhubarb is one of the very first things to sprout in the garden. Reddish sprouts push through the earth, then unfurl yellow leaves that grow larger and turn green as the stalk grows. Rhubarb's arrival announces spring has arrived and dessert will soon follow.
Simple to make, Strawberry Rhubarb Crisp is a favorite way to eat this spring time treat. Rhubarb's bright and tangy flavor pairs beautifully with naturally sweet strawberries. Combining the two has the added benefit of allowing you to cut back on sweeteners when baking.
A generous, crumbly topping compliments the tender baked fruit. Crushed sprouted Simply Sweet Potato Tortilla Chips are added for crunch without nuts, allowing everybody to enjoy this comforting treat. It may sound unusual, but the Sweet Potato Chips give just the right amount of crunch while lending a natural sweetness to the topping.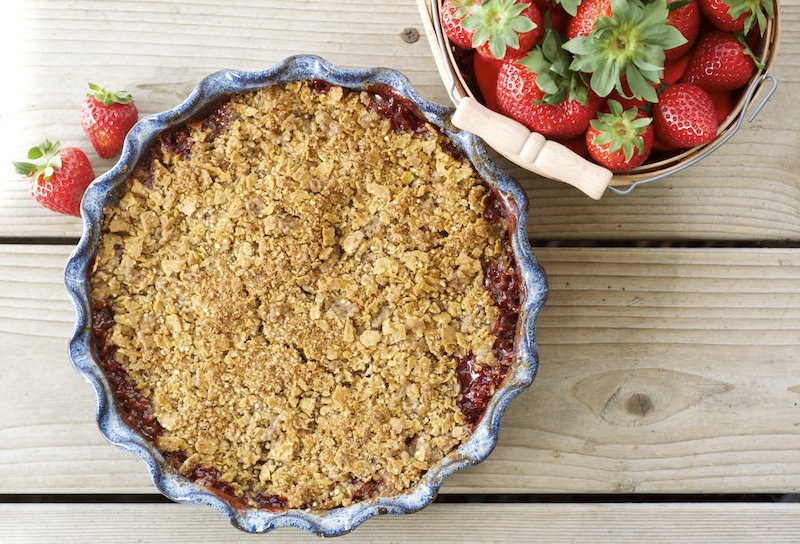 Rhubarb can readily be found during the spring in the mid-to-Northern areas of the country in gardens and farm stands. Due to gaining popularity, you can now find rhubarb in the produce section and bags of sliced rhubarb in the freezer section of your grocer. If using frozen rhubarb, thaw and drain before using in this recipe.