Winter has finally arrived in Minnesota. NFL playoffs are in full swing and reaching expected conclusions in our neck of the woods (sorry, Vikings fans). And, we're still trying really hard to stick to our New Year's Resolutions. Good news: this beef chili is perfect for a cold, health-focused football fan.
Red meat might not be the first thing that comes to mind when you're scouring Pinterest for healthy new year recipes. But, did you know that local, grass-fed beef is up to four times higher in heart healthy omega-3s? Or, that it's also high in the good unsaturated fats and lower in saturated fats than grain-fed cattle? It's even lower in fat and calories. Plus, don't forget about the immune-boosting B12, bone-building protein, and energy-lifting iron found in red meat.
So, layer on the parka, scarf, hat, mittens, face mask, wool socks, boots, and emergency roadside assistance kit and head to your favorite local butcher. Beef chili is on the menu.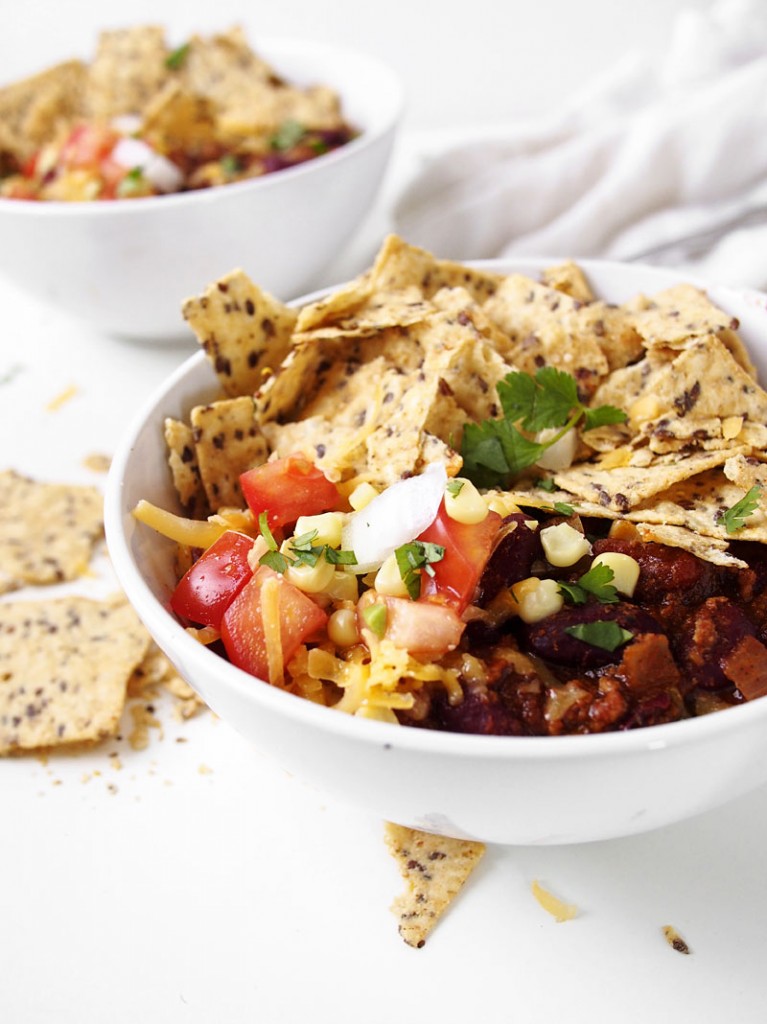 This beef chili recipe is packing punches of flavor in every layer. A dash of Worcestershire adds an underlying savory note that pairs perfectly with the acidity of the tomatoes and the rich red meat. But, it's the chipotle peppers that really kick this recipe up a notch. They lend a smoky spice to this chili that will have you coming back for another bowl at halftime.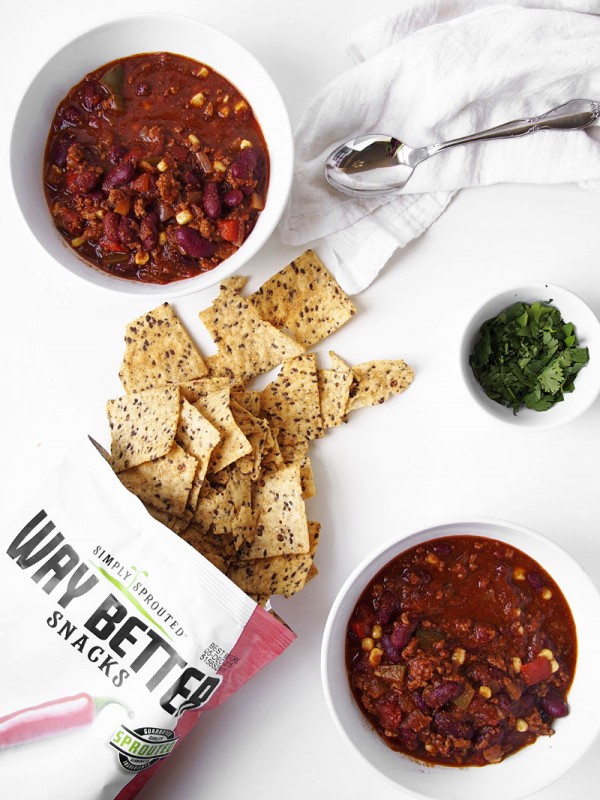 Of course, we're swapping corn bread for our favorite Sweet Chili tortilla chips. Packing a little bit of sweet and a little bit of spice, be generous with the chips and your other favorite chili toppings. Annnnnnnnd… TOUCHDOWN!