The holiday season is in full swing, and we are so excited to bring you 6 weeks of Way Better Dips and Delights! This year, we'll show you a wide range of dips for all of your holiday gatherings, and delights to keep them coming back for more.
With help from a dozen of our favorite food bloggers, we will have you ready for every holiday party of the year. Whether you're hosting or potlucking, we want to make your holiday eating Way Better.
First up is a Warm Pumpkin Cheese Dip with Crispy Shallots from The Fit Fork Feed. Lindsay combined creamy and tangy goat cheese with savory pumpkin puree to deliver a dippable delight perfect for Thanksgiving, but great for any holiday gathering later in the season, too! Za'atar is a Middle Eastern spice, and is widely available as a seasoning blend in the U.S. Though the mix can very, it often combines lemon-y sumac with sesame seeds and salt for a great pop of flavor for dips and breads, alike. If you're not able to find it locally, thyme is an easy substitute to replicate the hint of herbal citrus in the za'atar.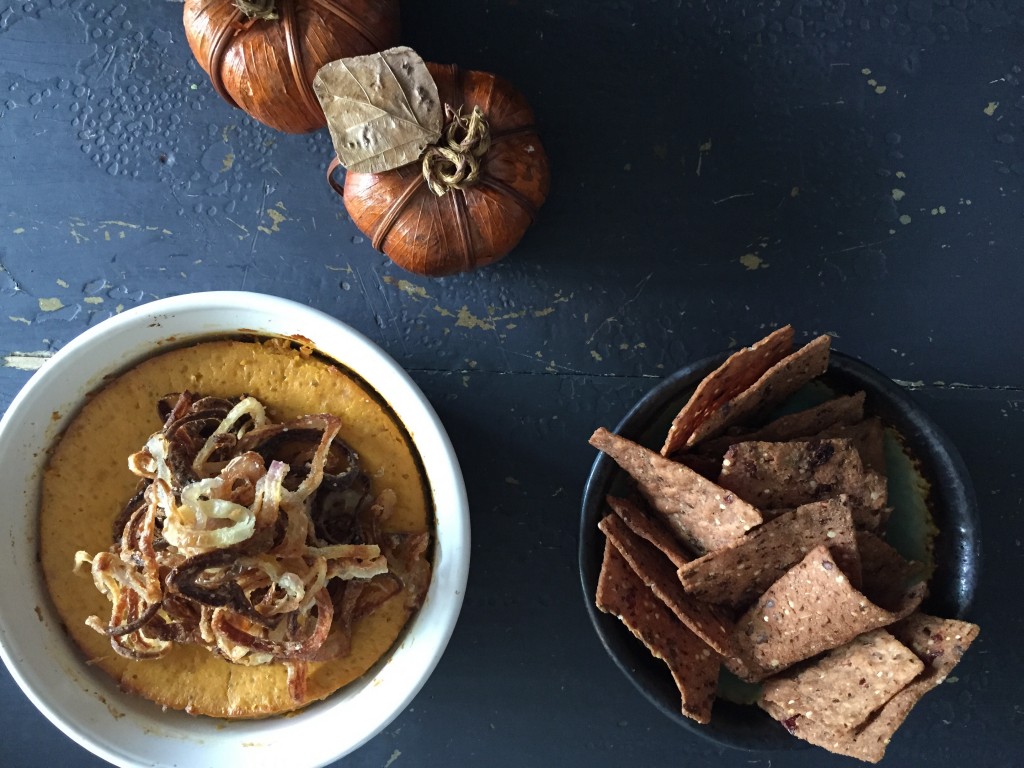 Since it's the holidays, we made sure to up the ante by topping this already tasty treat with olive oil fried shallots. These nibbles add the perfect bite and crunch to the spiced dip. Paired with our seasonal favorite, Oh, My Sweet Punkin Cranberry tortilla chips, this dip is a great place to begin any holiday meal.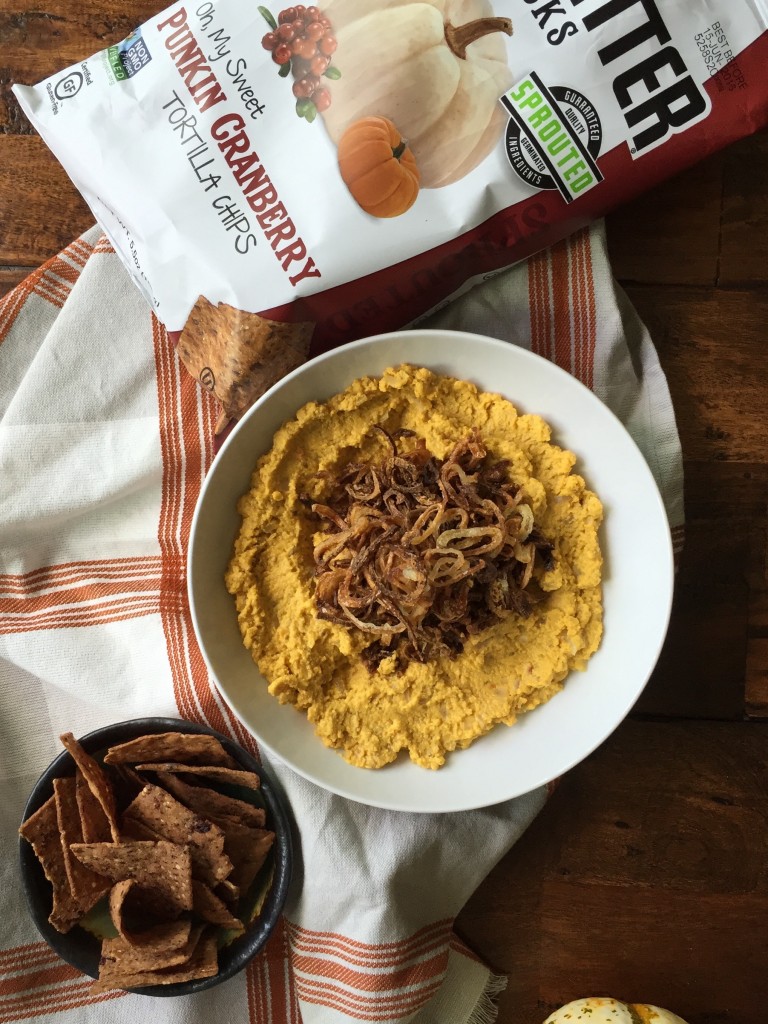 Without further ado, here's the first in our series of holiday Dips and Delights. Be sure to tune in over the next few weeks to find out all of our favorite holiday recipe secrets!