It's just like apple crisp: but tucked right back into the delicious and fresh fall fruit. No tricks here. We are all about the treats. When the kids are sorting through their stashes of riches from the neighborhood door knocking, it's time for you to sneak yourself into the kitchen for a fall treat of your own. (Fine. There is no reason you can't share. But, I mean. Do you really want to when it's filled with this much deliciousness?)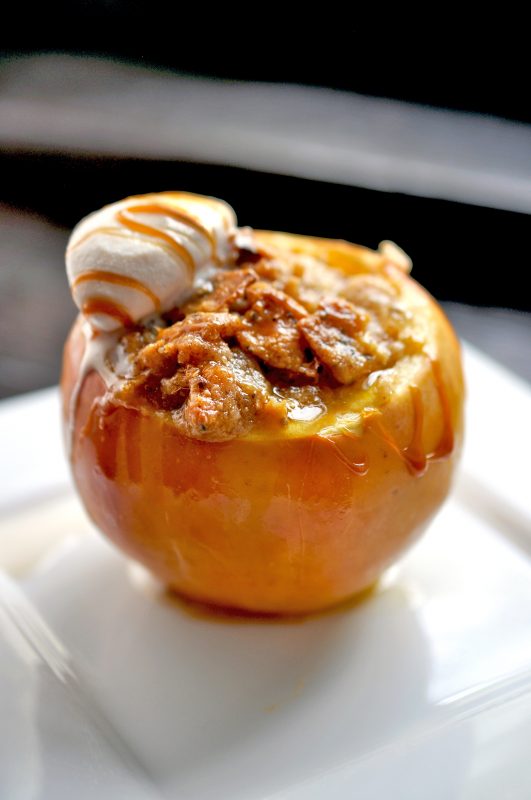 These baked apples combine all of the greatest things of fall in one adorably delicious container: fresh, local apples, brown sugary goodness, and, of course, a seasonal favorite Way Better Snacks Gingersnap chips. Not a baker? No problem. This dessert makes a baking novice look like a genius in the kitchen. Measurements are forgiving and from start to finish, you will be eating within an hour.
The chips not only add an awesome crunch to the crumble topping, they also pack in all of the traditional spices of an apple crisp. Spicy cinnamon and sweet molasses are the perfect pairing for this fruity treat.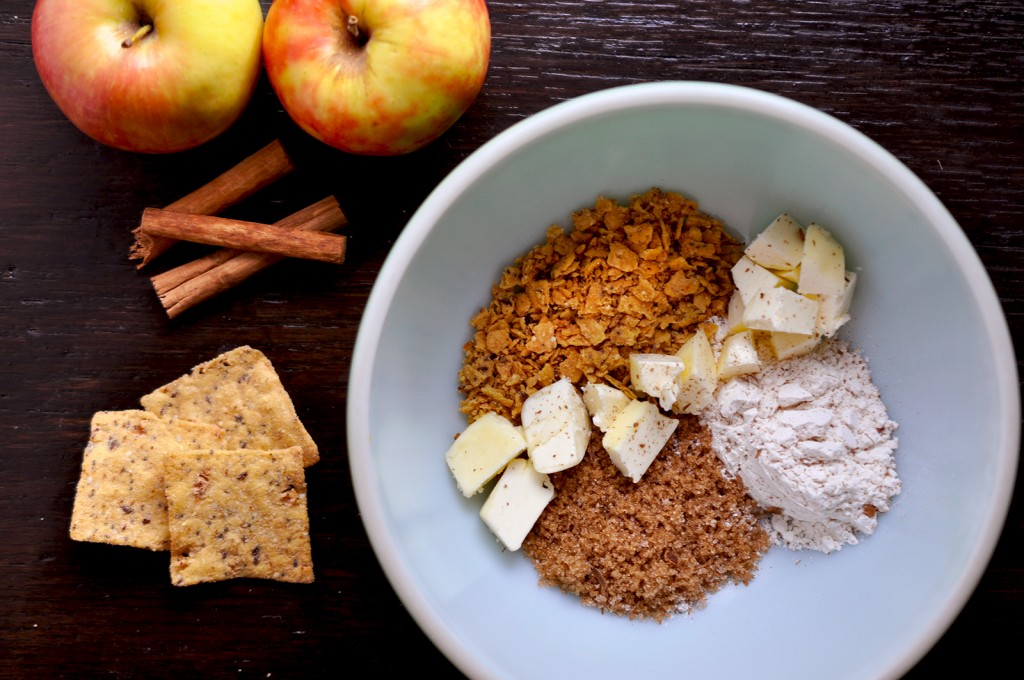 The crunch of tortilla chips is the perfect stand-in for the traditional oats used in your family's apple crisp recipe. While we used white flour in this recipe, the tortilla chips have the added benefit of easily making these a gluten free treat for friends and family. Swap out the flour for your favorite gluten-free substitute, and you're good-to-go.
Looking for a dairy free alternative? Easy peasy. Coconut oil is the perfect swap for butter, adding the richness and decadence that these baked goodies crave. Whether you're looking for a Halloween treat or the perfect, stress-free dessert for any holiday this season, these baked apples will delight you and your friends. They are everything nice: Apple Cinnamon Spice.