You know the sandwich. Slivers of spicy jalapeño. Pickled goodness. Melt-in-your-mouth pork. Yeah, that one. Now let's make it into a plate of nachos: banh mi nachos. #nom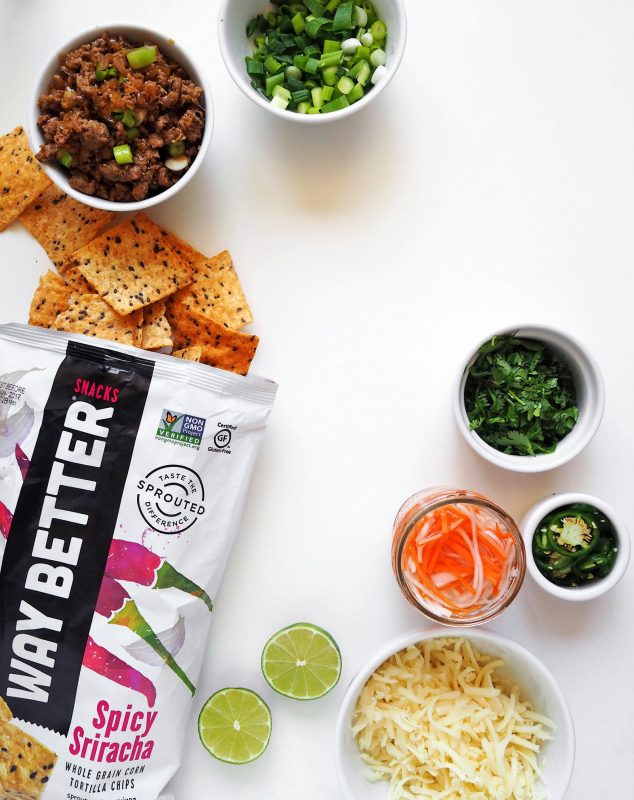 Sriracha chips are the obvious choice here. How do you make a Banh Mi way better? Spice it up with flavorful, crunchy, seedy deliciousness. Everything that our fave Sriracha Way Better Snacks have to offer.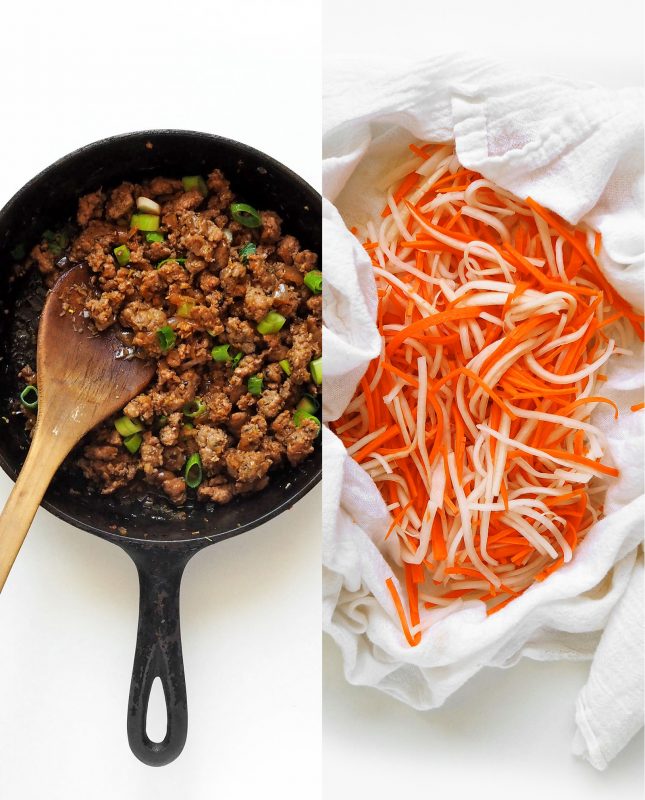 Then come the toppings. Quick pickling the veggies is key here, adding an element of acidity and saltiness that completes the iconic sandwich. The good news is that doing a homemade quick pickle is super simple and an awesome trick to add to your homecooking culinary arsenal. With just some salt, sugar, water, and vinegar, you are able to transform basic veggies like radishes and carrots into perfectly pickled pops of flavor.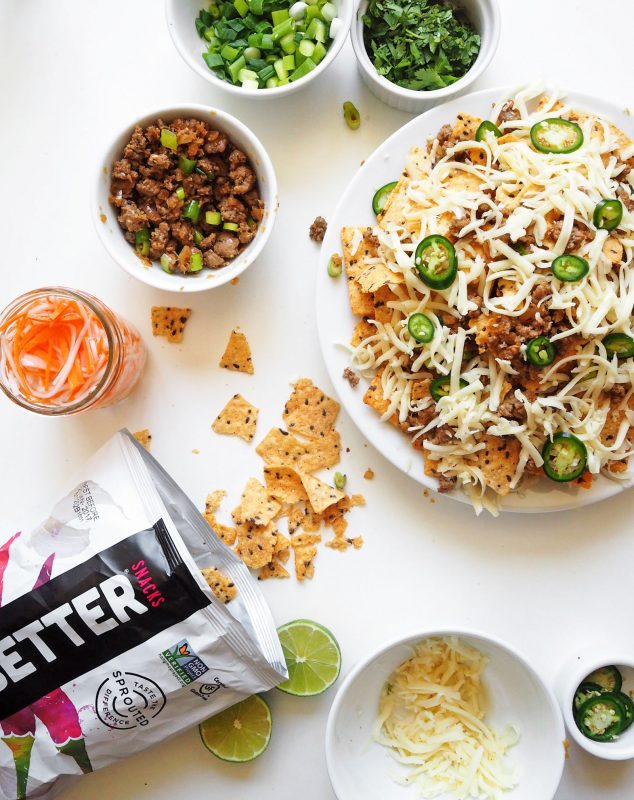 We then bring in all of the classic Vietnamese spices that are quintessential to the original Banh Mi Sandwich. Fish and soy sauce, lemongrass, garlic–it's a marriage of flavor that will permeate the pork and really make these nachos way better in every way.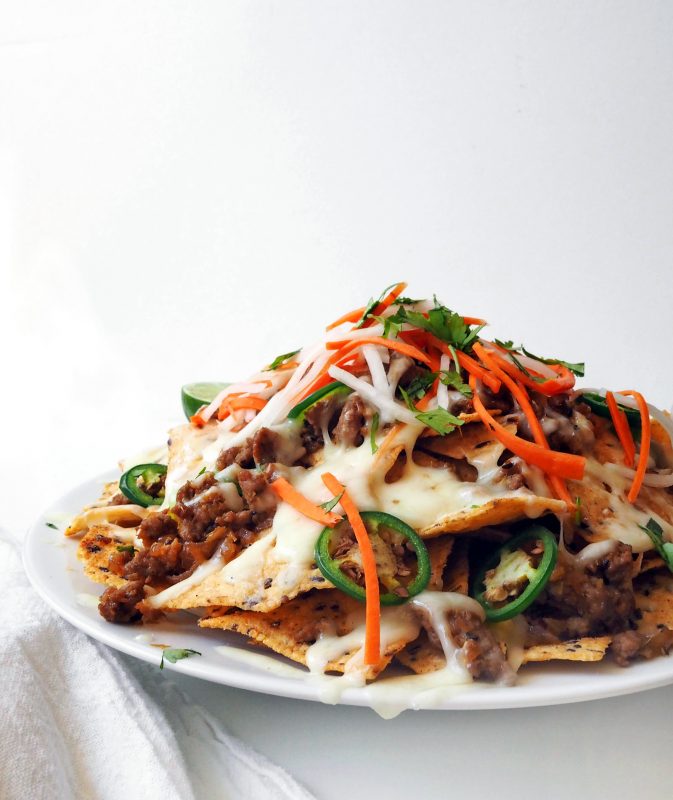 Okay. Enough talk. We're literally drooling over here. It's time to whip up these Banh Mi Nachos. Best news? They'll be ready in the the time it normally takes you to watch an episode of The Mindy Project.