Baked taco casserole takes the very best of everything in a taco and combines it into a big cheesy, savory, spicy, crunchy comfort food extravaganza!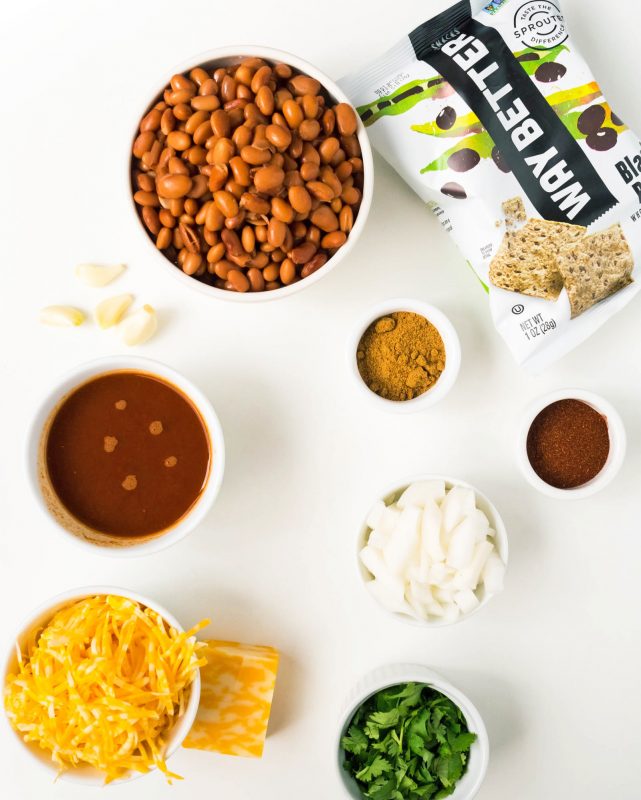 Gather your basics. Ground beef, onion and beans, then add in the flavors that really make this taco casserole sing—oregano, garlic, cumin and as much chili powder as you can handle. And cheese. Don't forget the cheese.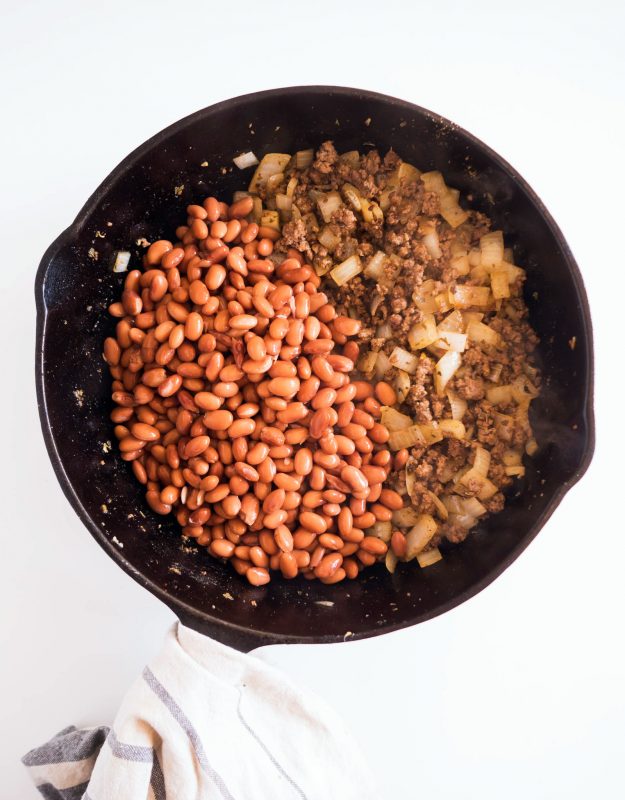 Layer up all the taco deliciousness so everyone gets the perfect bite, every bite. Make sure you have plenty of Black Bean Tortilla Chips to bring the crunch to the party. Then let the oven work its magic until your cheese is melty and bubbly.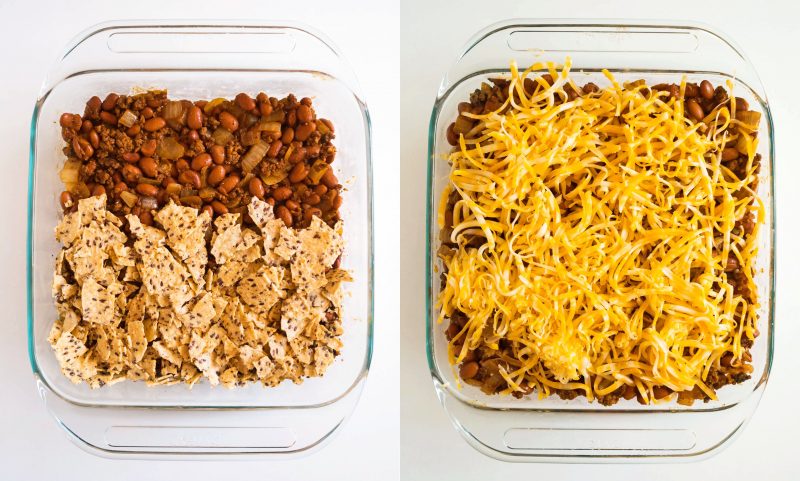 Enjoy every savory, comforting bite of baked taco casserole! If you have leftovers, the flavors meld and mature to make a killer lunch the next day too—IF you have leftovers (which you won't). Let's eat!