Can we celebrate National Corn Chip Day and keep our New Year's resolutions? You betcha! We're rocking January with healthy takes on your classic comfort foods, and there is nothing more craveworthy than this chicken taco salad.
Who doesn't love Taco Tuesday… or Thursday… or Sunday? We're here to give you permission to indulge in your favorite foods. Swapping ground beef for chicken still gives you an awesome boost of protein while lowering the calorie count of this taco treat.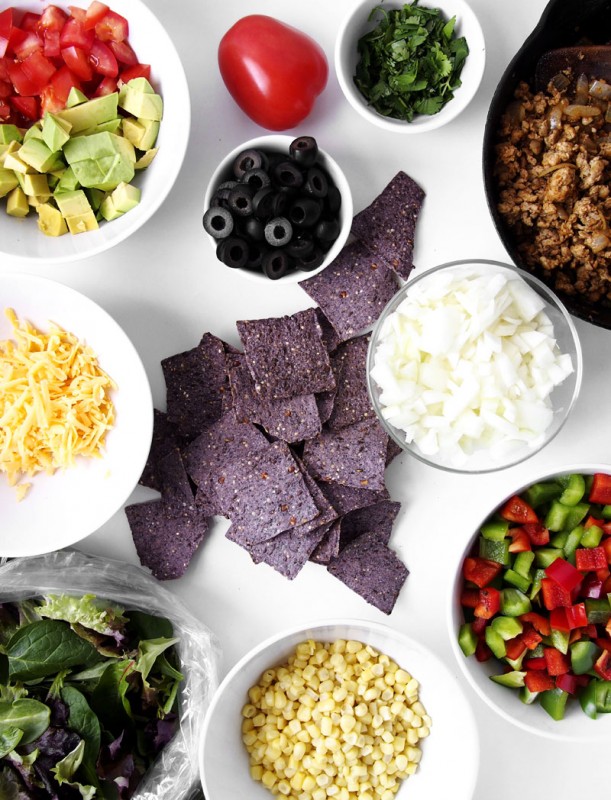 And you don't need to eliminate the deliciousness of chips to lighten it up either. Once you stack your ingredients on a big bed of greens, a handful of your favorite sprouted grain Way Better Snacks offer you the satisfying taco-y crunch while loading up on vitamin K, vitamin B, and bone-building calcium. So get ready for the Superbowl, or pack a Way Better lunch with this delicious and nutritious meal. Either way, enjoy this Chicken Taco Salad in all of its nacho-taco-crunch-worthy goodness!