Do you love hummus? Do you love low-calorie snacks that don't taste like "healthy snacks"? This baba ganoush recipe is for you.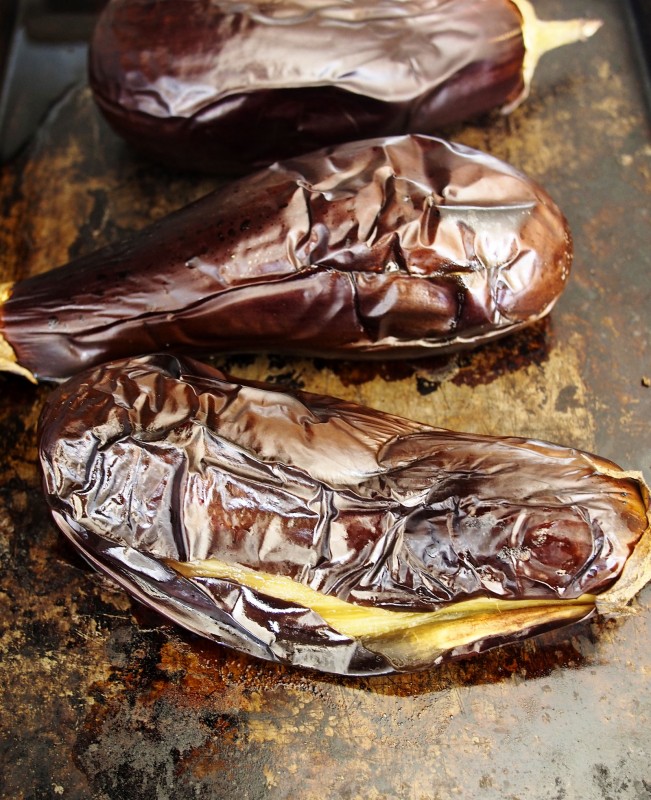 A Levantine dish in origin, this dip is earthy and hearty, brightened by a hearty squeeze of fresh lemon juice. The eggplants are roasted until they are very, very soft–much more than you would do for a typical eggplant dinner recipe. You want the vegetable to be easy to puree, turning the pulp into a smooth consistency when blended with the other ingredients.
Much like it's hummus cousin, baba ganoush adds a hearty scoop of tahini to the mix to bring together all of the ingredients. Tahini is a sesame seed paste (much like peanut butter!) that is widely available at most grocers. You may find it near the peanut butter or in an area with other Middle Eastern ingredients.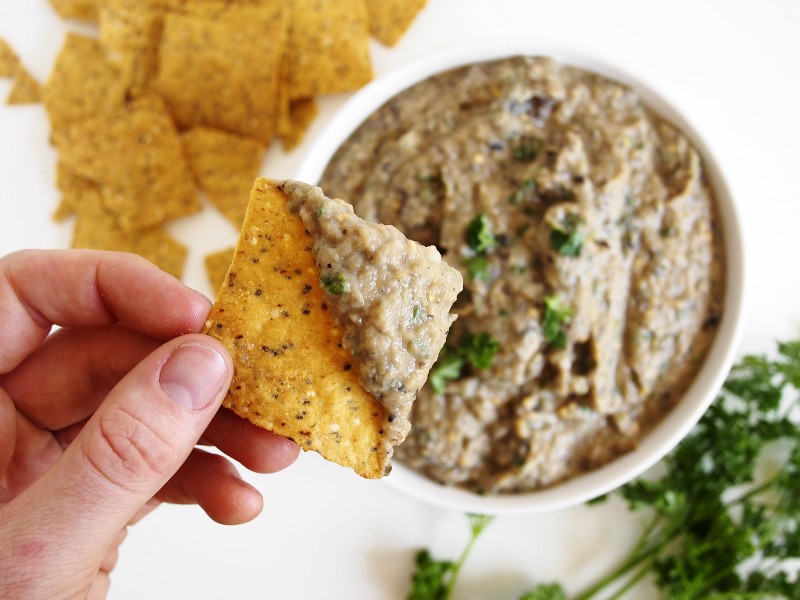 Today, we paired this dip with our newest chip: Ginger-Kissed Sweet Potato. We took our beloved sweet potato chip and added a kick of aromatic ginger for a new chip experience. Filled with the same awesomely sprouted ingredients you expect from all Way Better Snacks, this new chip is a new favorite for satisfying snacking or delectable dipping.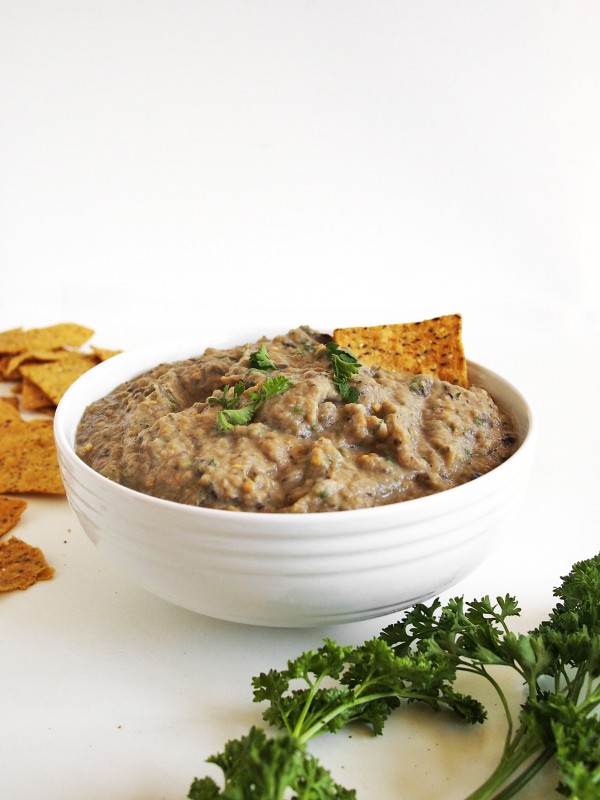 Whether you're facing a dreary spring saturday, a warm July afternoon, or a holiday feast, this dip is as versatile as our snacks. Pop a few eggplants in the oven, and you're almost done!