What's round, baked, and way better when it's topped with crunchy, sprouted tortilla chips? This springtime veggie pizza!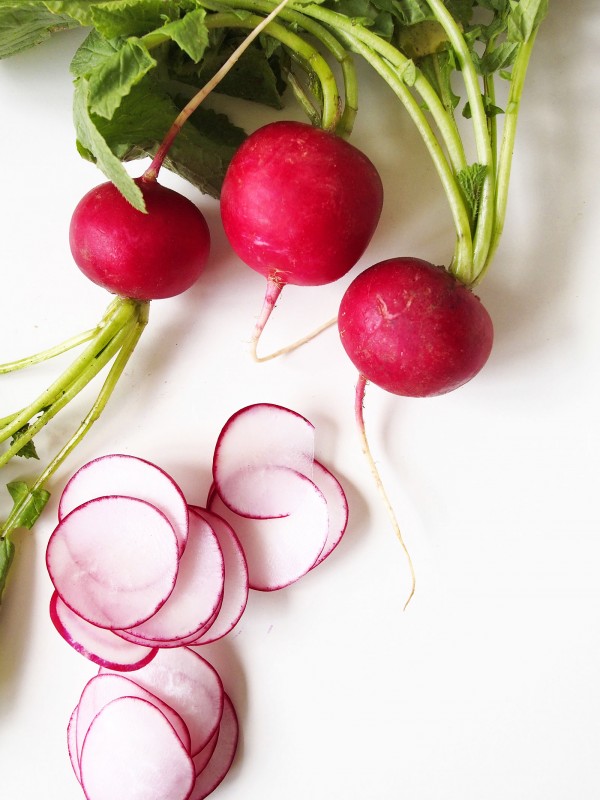 Digging up the garden beds in the early spring is always my favorite around-the-house task of the entire year. What would normally sound like manual labor is so much more gratifying when you've survived the long, deep freeze of winter. Now it's time to get back outside and into the garden. The first seeds to go in the ground every year are the radishes and snap peas, offering a glimmer of hope after months spent in the Minnesotan frozen tundra. This pizza celebrates the freshness and brightness of the spring season and those two hopeful veggies. In pizza form. What could be better?

All you need to do is start with your favorite pizza crust. Whether it's your grandmother's fresh dough, frozen from the supermarket, or a stellar piece of naan bread, this pizza is buildable on anything you choose. Refried beans add a delicious layer of earthy goodness in addition to an awesome protein boost. And, just wait until you taste that melted fresh ricotta. Dream pizza.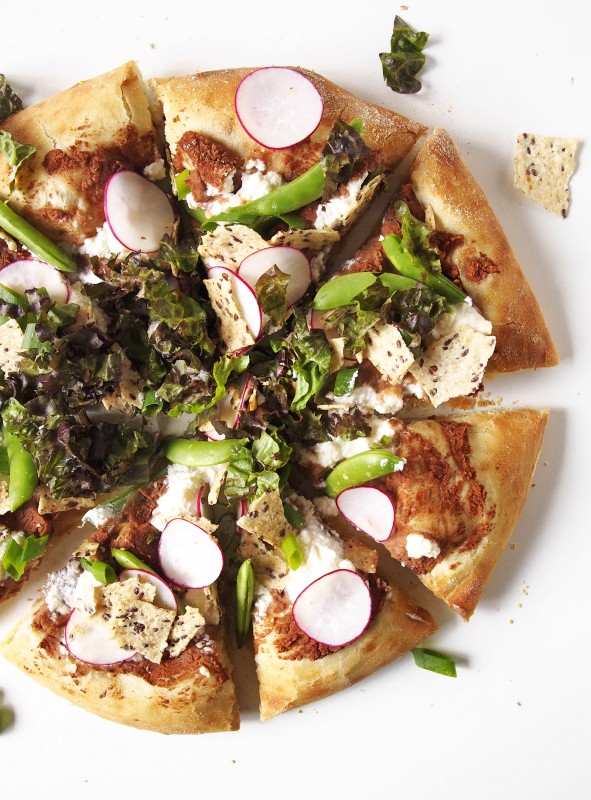 But, don't think we forgot the best part. Once you pull this guy out of the oven, the magic happens. Snappy snap peas and thinly sliced fresh radishes top your bubbly pizza base. A generous sprinkle of our Nacho Cheese chips (or Sweet Chili, for a kick!) add the perfect crunch of sprouted goodness to your new favorite pizza.