If this is nacho new favorite recipe, we might need to have a chat. Because, these chili lime pork nachos are loaded up with so much way better flavor, we can't contain our excitement.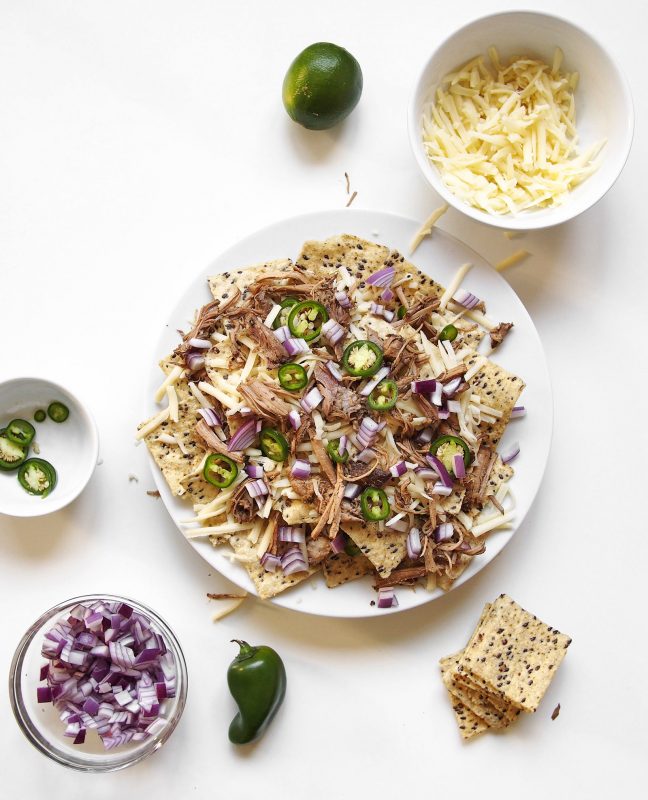 Let's first talk about this slow-roasted pork shoulder. Have you ever slow-roasted a pork shoulder? Because, you need to. It is SO easy. And so unbelievably delicious. The slow roasting (whether in a crockpot or in a low heat oven) lets the flavors infuse deep into the meat, leaving you with the most tender, flavorful cut of meat 6-8 hours later. The hardest part? Smelling it cooking and not being able to eat it yet!
Don't worry, your patience has a huge payoff. You'll have plenty of meaty leftovers, or you can feed a party of a whole bunch of nacho-loving folks. For these nachos, we take that sumptuous roasted pork and load it up with all of our favorite nacho-tastic ingredients: spicy jalapeños, meltable Monterey Jack, creamy avocado, and a handful of diced veggies. Nix the jalapeños for the kiddos, and you've got a family meal any night of the week.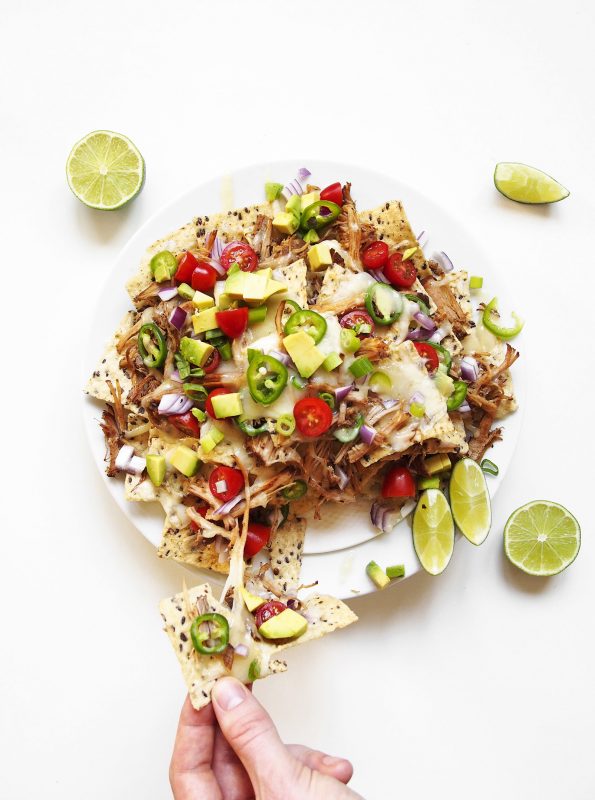 Whether you turn the crockpot on as you head out to work in the morning or first thing on a Sunday morning, these nachos are the perfect answer to any hungry occasion.